The Annual Film Production Insurance Package Made Easy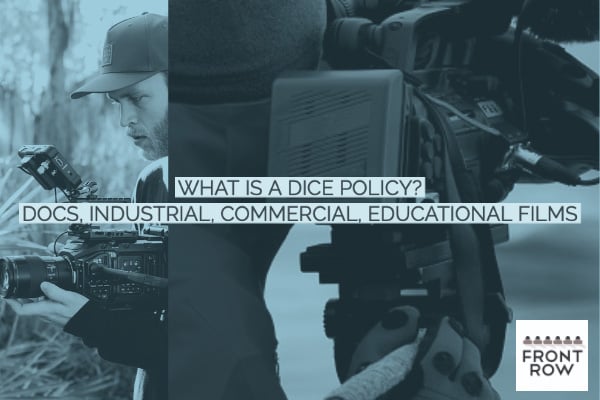 ANNUAL FILM INSURANCE - WITH COUPON!
The Annual DICE Insurance Policy takes the hassle out of purchasing film insurance for your film productions. It is flexible, affordable, and customizable - designed to fit your individual needs.
This policy will not only save you time, it will also save you money. Insuring all your productions under one policy helps to cut the costs, as it will reduce the administrative expenses associated with insuring each production individually, and these savings are passed onto you.
The Annual DICE Policy is specially designed to provide: insurance for commercials, documentary insurance, corporate video insurance, educational film insurance, music video insurance, training video insurance, short film insurance, and still photography insurance.
Check out our infographic below for coupon savings and more. Coupon not valid in QC, ON, SK, NB.
Interested in seeing more? Visit the Front Row Insurance Website for a free quote!