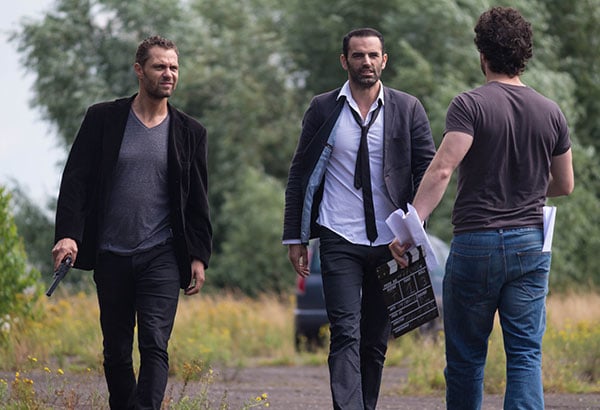 Firearms on Set | Weapon Safety for Film Producers | Filming with guns
The cost of film insurance for a production that uses firearms & guns on set can be minimized by following protocols that make the insurance underwriter comfortable. Underwriters charge more when they are uncomfortable with the perceived risk.
Hire a good firearms wrangler and ensure they follow these protocols...
FIREARMS Protocols for a safe set and the lowest film insurance cost:
Take charge of all firearms and ammunition and keep an inventory of them
Know all the requirements for handling, transporting, and storing firearms, ammunition and black powder
Comply with all local, provincial, and federal regulations for firearms
Be familiar with the specific firearms being used and their safety requirements. Know how to load, unload, dismantle, clean and reassemble the firearms
Check firearms before and after each use
Clean all firearms daily after use
Load and unload all firearms (if this is not practical, supervise the handling, loading, and unloading of firearms by designated, trained assistants) as follows...

Use the lightest load of blank ammunition necessary for the scene
Allow any actor who will be standing near the line of fire to witness the loading of the firearms

Train actors and stunt performers in the safe use of firearms
Take firearms away from actors and stunt performers between takes
A specialized film insurance broker is best able to present the risks associated with your film production to the film insurance underwriter to ensure you receive the best coverage and premium for your production. Front Row Insurance Brokers are specialized Film Insurance Brokers. Please call us if you have any questions.
The above information is based on WorkSafe – Focus on Safety – Safe Work Practices for Film and Television Production in B.C. (2001 edition)