Business Insurance that Protects You when Your Database Host is Hacked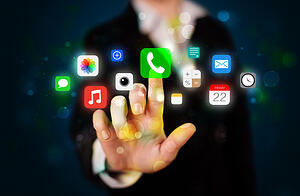 Database hosts and online security companies cannot prevent cyber attacks: your office insurance should include cyber insurance to protect you. Even with reminders to back up information, change passwords or purchase additional security measures, online hosts cannot guarantee full information protection from hackers. The biggest issue with hacking in today's business environment is the unpredictability and daily evolvement. Without a particular business target, hackers are in search for easily accessible information that can generate money or sales illegally.
In an article by E&Y, the mining and metals industries are listing information hacking as one of their top threats as a business. "Consumer and financial organizations were thought to be at most risk. However, the list of cyber adversaries has grown to include criminals, national governments and hacktivists, and their target list has likewise grown."

Businesses can be held personally responsible for their client's credit card and personal information and are reminded that the rising threat of cyber attacks translate to a need for more security and protection to address these issues. For example, Target is facing lawsuits filed by customers and banks for negligence and compensatory damages after its cyber attack last year. This is not including other costs resulting from the breach. Target has reportedly spent over $61 million responding to the breach, and has experienced a profit drop compared to last year's holiday shopping profit.
Although both Target and the mining industry are greater examples of cyber attacks, small business can fall victim to these breaches. Front Row Insurance can provide you with a quote for business insurance that includes cyber coverage.
Make sure your business office insurance protects you for the most current threats.