How to Protect Your Wedding Dress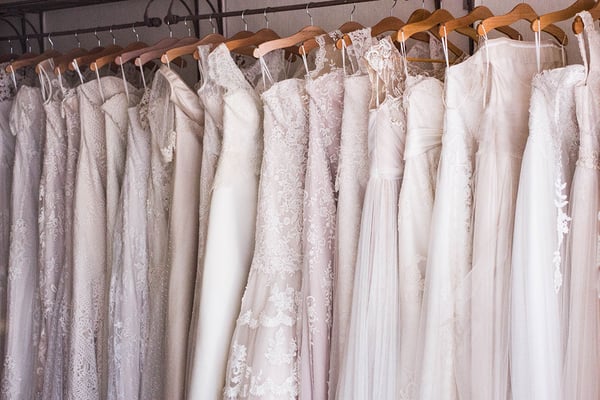 Image credit: bridal gown kenion, Unsplash
We at Front Row Insurance know that the wedding dress (or bridal gown, or wedding gown) is usually a fairly significant investment for the bride, so it would be wise to also think about how to protect that investment. In this article, we'll review some of the interesting history behind the wedding dress, we'll take a look at some examples of amazing wedding dresses and we'll conclude with some helpful tips on how to best protect your wedding dress – both before and after your wedding.
The Wedding Dress – An Intriguing History
Have you ever thought – why a dress? And why, for that matter, a white dress? In many societies the colour white has long been associated with purity and virtue, and that is one reason why brides choose to wear white, especially in the West. But in other cultures such as in India, for example, their wedding dress is usually a reddish tone because in Hindu thought, red is considered an auspicious colour.
For most of history, brides rarely purchased a dress specifically for their wedding day, and the dress they wore to their wedding often wasn't white. Prior to the Victorian era, a bride was often married in any colour dress, even black.
The first documented instance of a princess who wore a white wedding dress for a royal wedding ceremony is that of Philippa of England in 1406, when she married Eric of Pomerania.
White didn't become a popular wedding dress colour choice until around 1840, after the marriage of Queen Victoria to Albert of Saxe-Coburg. Up until this time, no woman expected to wear her wedding dress only once and never again – this idea would have been absurd even to the rich. More often than not, a woman got married in the best dress she already owned.
Examples of Iconic Wedding Dresses
If you haven't chosen your wedding dress yet or if you'd just like some inspiration before your big day, take a look at some of these impressive wedding dresses throughout history:
Grace Kelly's immaculate wedding dress. Grace Kelly and Rainier III, Prince of Monaco, were married April 19, 1956, in Monaco.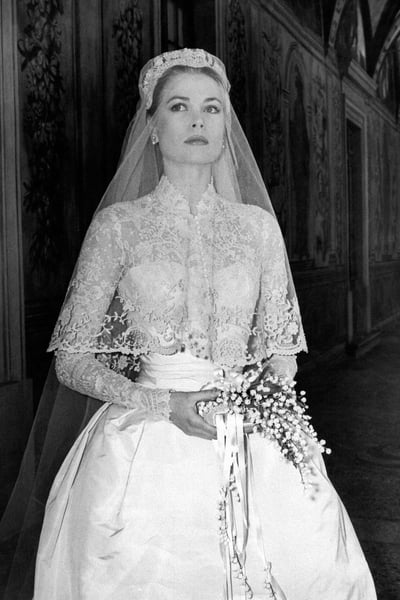 Princess Diana's giant 25-foot train dress. Princess Diana married Prince Charles on July 29, 1981 in London.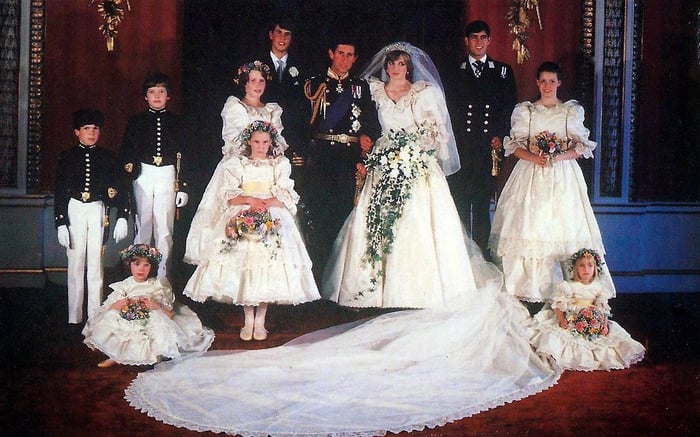 Gwen Stefani's creative wedding dress. Stefani married Gavin Rossdale on September 14, 2002 also in London.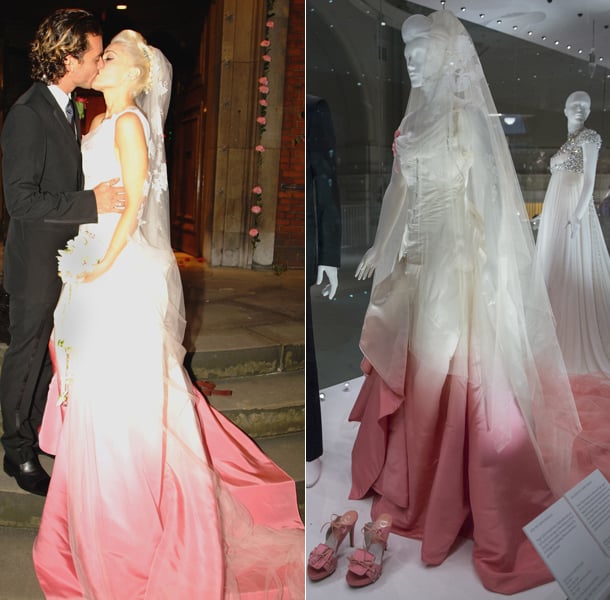 Amal Clooney's fashionable wedding dress. Amal married George Clooney on September 27, 2014 in Venice.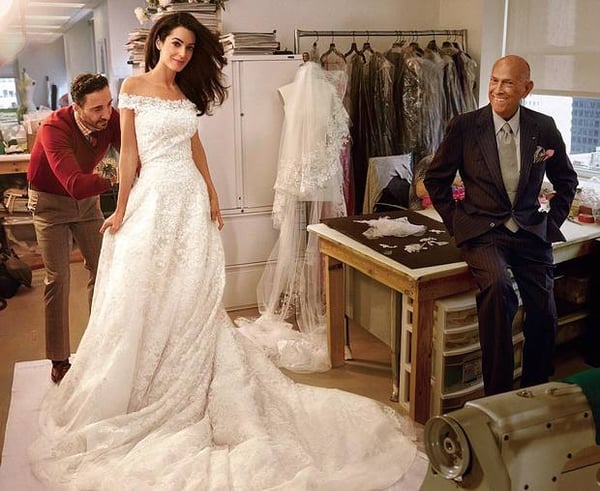 Wedding Dress Protection Tips – Before & During the Wedding
Let's now look at some tips on how to best ensure that your dress is kept in great condition before and during your wedding:
Get a garment bag [Amazon Affiliate Link]: make sure your dressmaker provides you with a waterproof bag when you pick up your dress.
If transporting your dress by car, consider packaging it in a box. Use rolled tissue paper (or something else cylindrical) in the dress folds to avoid creasing.
As soon as you get your dress, hang it up in a cool, dry place, ideally on a padded hanger.
Steam your dress only if the dress needs it and the fabric can handle it. Ask your dressmaker to confirm.
Polish nails at least a day before your wedding. Nail polish on a silk garment can damage the fabric permanently.
Apply any perfume or hairspray before putting on your dress, as the mist from such products may cause stains.
Carefully step into your dress and have your bridesmaids put your shoes on for you.
If you're at an outdoor wedding, protect the bottom of your dress by purchasing a bridal petticoat [Amazon Affiliate Link] to gently lift the hem off the ground.
In case it rains on your wedding day and you still want to take photos outside, have some parasols [Amazon Affiliate Link] on hand and bring a groundsheet to place on wet ground to stand on.
Wedding Dress Preservation Tips – After the Wedding
Assuming your dress survived your wedding day unscathed, don't forget that there are still additional steps to be taken to properly preserve the dress:
Always use white cotton gloves [Amazon Link] when handling a wedding dress.
Lay the dress flat (or hang it properly by loops inside the dress that are connected to sturdy side seams).
Bring your dress for cleaning & preservation ASAP after your wedding day. Look for a wedding dress cleaning & preservation expert AKA a "preservationist". You could also consider purchasing a "wedding dress preservation kit" [Amazon Affiliate Link], which usually includes cleaning & stain removal and an anti-yellowing treatment.
Wrap your dress in acid-free paper, then place it in an acid-free or pH-neutral box [Amazon Affiliate Link].
To protect your wedding dress from moths and other harmful elements, you can seal it in an airtight container, box it OR bag it. Each option has its pros & cons:

Sealing the dress protects it from oxygen, but makes inspection difficult.
Boxed dress preservation is perhaps less secure, but allows for periodic refolding of the dress to prevent it from getting creases.
Bagging & hanging the dress is the least secure, but keeps the dress protected from dust & light. The dress remains unfolded, so creasing risks are reduced.
How to Buy Wedding Liability Insurance
Adding a Wedding Enhancement Package onto your Front Row Wedding Liability Insurance policy will provide coverage for up to the amount stated on the binder of insurance issued online, if any wedding attire is lost or damaged within 48 hours before or after the wedding whilst in the Insured's possession.
The Insurer will cover the reinstatement or replacement of the wedding attire or dress hire charges that are necessarily incurred by the Insured. Policies starting at $105.
Refer a Friend to Front Row Insurance
Based on customer demand, we've setup our referral marketing program and if you refer a friend to Front Row, you could win a $15 Amazon eGift Card OR be entered into a random draw to win a $99 Amazon eGift Card! (depending on your province)