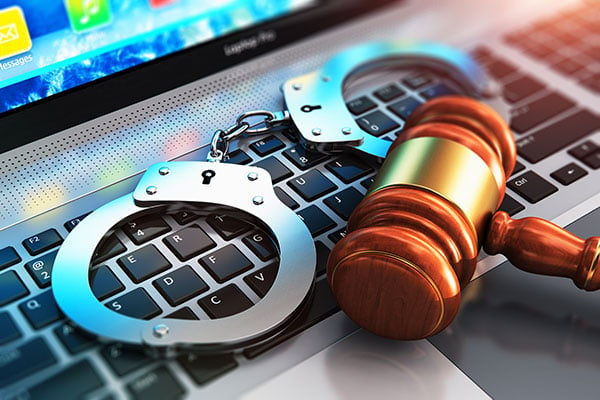 cyber law insurance / The Digital Privacy Act
What does the federal mandatory data breach notification law mean for your small business?
The law, The Digital Privacy Act, went into effect on Nov 1, 2018, and applies to all businesses that hold identifying information of employees, customers, members, or vendors. In the case of a breach, business owners are required to notify the affected individuals as well as the Office of the Privacy Commissioner of Canada. It's easy to think that these risks and responsibilities only apply to large businesses, but in fact 'personal information' can include something as small as an email address as well as credit card details. As the skills of hackers have grown, it's become an important part of business management to understand and mitigate the risks in the digital world, no matter the size of the company.
Research shows that roughly 30% of small businesses have been targeted by hackers because their online security is often not as robust as that of a large corporation. Apart from reputational damage, which can ruin small businesses, there can be significant costs associated with fixing the breach after legal bills are paid, IT professionals hired, and staff time accounted for as they divert from their normal duties to attend to the crisis.
What can a small business owner do to protect his/her business from cyber hackers? Front Row Insurance Brokers provides cheap online cyber insurance coverage that protects against hacking, theft, fraud, business interruption, and legal, technical, or forensic services. Hackinsure starts from only $300 CAD annually (subject to change) and takes about 5 minutes to get your policy.
Related:
EBOOK: CYBER INSURANCE 101 / CYBER LIABILITY INSURANCE / CYBERSECURITY INSURANCE CANADA / HOW TO PROTECT YOUR COMPUTER SYSTEMS
ONLINE CYBER INSURANCE FOR CANADIAN SMALL BUSINESSES
HACK INSURANCE: IT'S NOT JUST FOR BIG BUSINESSES
IS YOUR BUSINESS PREPARED FOR THE CONSEQUENCES OF A CYBER ATTACK?
4 WAYS TO PREVENT CYBER ATTACKS IN THE CREATIVE INDUSTRY
CYBER CRIME INSURANCE FOR NON-PROFITS
IF YOU ARE A GRAPHIC DESIGNER, YES, YOU NEED HACK INSURANCE
IF YOU ARE A PHOTOGRAPHER, YES, YOU NEED HACK INSURANCE
IF YOU ARE A FILMMAKER/FILM PRODUCER/HAVE A PRODUCTION COMPANY, YES, YOU NEED HACK INSURANCE
IF YOU ARE A THEATRE PRODUCER, YES, YOU NEED HACK INSURANCE
IF YOU ARE A MUSICIAN, YES, YOU NEED CYBER INSURANCE
IF YOU ARE A REAL ESTATE AGENT/WORK IN REAL ESTATE, YES, YOU NEED HACK INSURANCE
IF YOU ARE A PERSONAL TRAINER, YES, YOU NEED HACK INSURANCE
IF YOU ARE A HAIR/NAIL/BEAUTY SALON MANAGER OR EMPLOYEE, YOU NEED CYBER INSURANCE
PASSWORD PROTECTION & MANAGEMENT
MANDATORY DATA BREACH LAW
OFFICE CONTENTS INSURANCE AND THE NEED FOR CYBER INSURANCE
FRONT ROW INSURANCE OFFERS SOLUTION TO SMALL BUSINESS CYBER CONUNDRUM