ARE YOU PREPARED WITH CYBER INSURANCE IF YOU GET "BRANDJACKED"?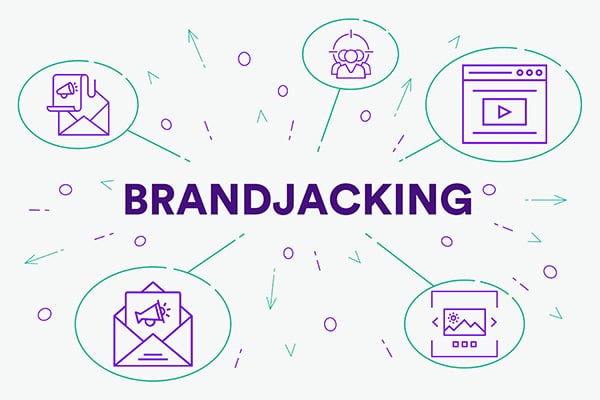 Don't think a cyber hack could happen to your photography business? Well, think again! Just look at the below real-life examples of photography business hacks to see how real this threat is:
Australian photography company – MailChimp account hacked
An Australian photography company's MailChimp account was hacked in 2018. The hacker imported their spam list and proceeded to email fake invoices from the commandeered account. This is known as "brandjacking", whereby a hacker assumes the online identity of a brand in order to leverage that business's brand equity for nefarious purposes.
The hacker sent hundreds of thousands of fake invoices to emails around the world, resulting in an unfortunate and embarrassing situation for this photography business. Some consumers who received the fake invoices even reported the business to the Communications & Media Authority.
Hopefully the business had cyber insurance. If they did, they would be able to cover the cost of a forensic investigation to determine how the hack occurred.
Australian photographer hit with ransomware
In 2017, another Australian photographer was hacked – this time hit with ransomware on his computer. He posted about his ordeal on the Digital Photography Review forum, writing, "I have been infected with some sort of virus that has encoded files on my computer – mainly my RAW photo files – and has encrypted them, so now I can't use them."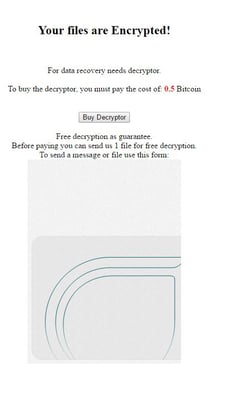 The hacker was demanding payment of 0.5 Bitcoin to access a "Decryptor" that would, ostensibly, unlock the photographer's RAW photo files.
0.5 Bitcoin in Australian dollars (at the time of this writing) = $5,886. Certainly not inexpensive, but the reality is that – once hit with ransomware – you usually have a stark choice between either paying the ransom, or losing your files.
With cyber risk insurance in place, the included ransomware coverage would cover costs associated with payments to those who threaten to disclose sensitive information.
London-based food photographer hacked
A London UK-based food photographer had his YouTube channel hacked in 2020, even though he had two-step authentication enabled! As he was using Google AdSense to monetize his YouTube videos, this potentially endangered his income.
However, with cyber insurance in place, he wouldn't have to theorize – the insurance would cover the cost of a forensic investigation to determine how, exactly, this happened. Cyber insurance would also include business interruption to cover lost income from the AdSense account.
Swiss photographer Facebook Page hack
In 2019, a popular Swiss photographer's Facebook Page was hacked and used to scam hundreds of people! He was eventually able to regain access to his Page, but not before many of his followers were tricked out of their hard-earned money. When something like this happens, it is entirely conceivable that the scammed individuals may decide to sue for damages.
Cyber liability insurance includes first-party and third-party cyber liability coverage. The third-party coverage would be particularly useful in this case, as it covers against lawsuits from third parties (e.g., customers) due to a cyber attack on a business.
Portland-based photo business websites hacked
A Portland-based photographer tried logging into her business WordPress websites one day in 2017, only to realize that they had been hacked.
The hacker had sent 60,000 emails from the photographer's email address.
The photographer called a website security firm to help her resolve the issue. The security firm quoted her at $275 USD per month to help her. With cyber insurance in place, you wouldn't have to frantically call up random security firms you find on Google. You would simply file a claim and the forensic investigation process would then kickoff.
Ultimately, we're not sure if any of the above-mentioned photography businesses had cyber liability insurance in place, but it certainly would have been advisable to have such a policy, in all cases.
WHAT IS CYBER INSURANCE | CYBER LIABILITY INSURANCE | CYBER SECURITY INSURANCE | CYBER RISK INSURANCE ?
Cyber hack insurance for photographers is designed to protect them from certain losses associated with data breaches and hacks. After a hack, there are costs you will likely incur, including (but not limited to):
notifying customers that their information has been stolen
paying to restore or recover the stolen data
paying to conduct an investigation to determine what happened
losing money from business interruption
potentially having to reshoot many photos since they're now under the control of hackers
SO, HOW CAN CYBER HACK INSURANCE HELP?
Hack insurance can help with expenses associated with managing a hack, such as incident response and data recovery expenses.
PROTECT your data: If you're a photographer, the second-most important object you own, next to your camera, is likely your computer. Your computer/laptop is, no doubt, essential to your photography business operations.
Not only is your work stored on your computer, you may also have accounting and client personal information on there. If you suffer a hack, your insurance can help you manage the costs associated with the loss. Front Row's cyber hack insurance policy starts at just $300 CAD annually and includes comprehensive cyber coverage with limit options up to $1,000,000.
90% of small businesses in Canada do not have Cyber Insurance: take a few minutes to protect your photography business that has taken you so long to establish.
Citations:
https://procounter.com.au/2018/04/11/sydney-photographer-hacked-and-brandjacked/
https://fstoppers.com/originals/i-had-my-youtube-channel-stolen-454286
https://www.nationalphotographersinsurance.com/single-post/2017/11/15/Cyber-Hack---Photography-Professional
https://petapixel.com/2019/10/10/my-facebook-photography-page-was-hacked-and-used-to-scam-hundreds-of-people/
https://www.dpreview.com/forums/thread/4153904
DISCLAIMER: Informational statements regarding insurance coverage are for general description purposes only. These statements do not amend, modify or supplement any insurance policy. Consult the actual policy or your broker for details regarding terms, conditions, coverage, exclusions, products, services and programs which may be available to you. Your eligibility for particular products and services is subject to the final determination of underwriting qualifications and acceptance by the insurance underwriting company providing such products or services. This website does not make any representations that coverage does or does not exist for any particular claim or loss, or type of claim or loss, under any policy. Whether coverage exists or does not exist for any particular claim or loss under any policy depends on the facts and circumstances involved in the claim or loss and all applicable policy wording.
Related:
EBOOK: CYBER INSURANCE 101 / CYBER LIABILITY INSURANCE / CYBERSECURITY INSURANCE CANADA / HOW TO PROTECT YOUR COMPUTER SYSTEMS
ONLINE CYBER INSURANCE FOR CANADIAN SMALL BUSINESSES
HACK INSURANCE: IT'S NOT JUST FOR BIG BUSINESSES
IS YOUR BUSINESS PREPARED FOR THE CONSEQUENCES OF A CYBER ATTACK?
4 WAYS TO PREVENT CYBER ATTACKS IN THE CREATIVE INDUSTRY
CYBER CRIME INSURANCE FOR NON-PROFITS
IF YOU ARE A GRAPHIC DESIGNER, YES, YOU NEED HACK INSURANCE
IF YOU ARE A PHOTOGRAPHER, YES, YOU NEED HACK INSURANCE
IF YOU ARE A FILMMAKER/FILM PRODUCER/HAVE A PRODUCTION COMPANY, YES, YOU NEED HACK INSURANCE
IF YOU ARE A THEATRE PRODUCER, YES, YOU NEED HACK INSURANCE
IF YOU ARE A MUSICIAN, YES, YOU NEED CYBER INSURANCE
IF YOU ARE A REAL ESTATE AGENT/WORK IN REAL ESTATE, YES, YOU NEED HACK INSURANCE
IF YOU ARE A PERSONAL TRAINER, YES, YOU NEED HACK INSURANCE
IF YOU ARE A HAIR/NAIL/BEAUTY SALON MANAGER OR EMPLOYEE, YOU NEED CYBER INSURANCE
PASSWORD PROTECTION & MANAGEMENT
OFFICE CONTENTS INSURANCE AND THE NEED FOR CYBER INSURANCE
FRONT ROW INSURANCE OFFERS SOLUTION TO SMALL BUSINESS CYBER CONUNDRUM