Did you know that in the Province of British Columbia, your ICBC third party liability insurance may be voided?
If you are an at-fault driver, charged and convicted of a "Specified Driving Offence" your third party liability may be voided by your Auto Insurance Provider.
If you are at-fault for an accident and your liability insurance is voided, can you afford to pay the medical bills of the injured person?
Protect Your Assets' Driver's Protection Policy underwritten by the Echelon Insurance Company of Canada is available to protect you and your assets if you are involved in an at fault accident. Limits of $1,000,000 and $2,000,000 are available.
The P.Y.A. Driver's Asset Protection Policy provides a legal defence cost benefit of $50,000 to enable you to immediately hire a lawyer to fight the charge.
How to purchase this policy: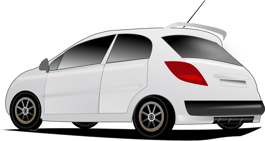 To be eligible for the "Protect Your Assets" policy you must be 25 years of age or older, have a valid Driver's License, not have had any suspended or cancelled drivers licenses in the past 5 years, and are 5 years' free of any convictions for any of the specified driving offences covered under this policy. The Protect Your Assets policy can be purchased online in a few minutes and there is no need to talk to a broker. Click here to get a quote in one minute and receive a policy in 5 minutes:
The cost is approximately 53 cents a day for a $1,000,000 limit or 58 cents a day for a $2,000,000 limit.
What Specified Driving Offences are covered?
PYA clearly demonstrates 11 major gaps in ICBC's coverage that are automatically covered by all other auto Insurers throughout North America:
| | | |
| --- | --- | --- |
| Breach Offense | ICBC Covers? | Private Insurers Outside BC cover? |
| 1. Towing an unlicensed and/or unregistered trailer | No | Yes |
| 2. Impaired, alcohol or drugs* | No | Yes |
| 3. Death by impaired, alcohol or drugs * | No | Yes |
| 4. Bodily harm by impaired, alcohol or drugs* | No | Yes |
| 5. Impaired, no minimum BAC** | No | Yes |
| 6. Dangerous Driving | No | Yes |
| 7. Bodily harm by criminal negligence | No | Yes |
| 8. Death by criminal negligence | No | Yes |
| 9. Failure to stop at scene | No | Yes |
| 10. Convicted of impaired, over .08 | No | Yes |
| 11. Failure to provide breath or blood sample | No | Yes |
* includes legal drugs
** Blood Alcohol Content
To offset the gaps, PYA covers all 11 Breach Offenses up to the chosen limit of $1,000,000 or $2,000,000. In addition, you know that PYA also covers $50,000 in Defense Coverage for no additional cost. This will also be of interest to directors, producers and crew who reside off-shore but who work in BC.