How is it decided whether a doc will be covered by special rates for E&O?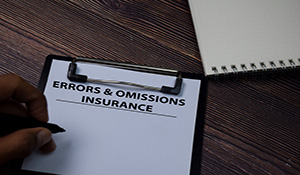 Source: Shutterstock, 1746536957 Royalty-free stock photo
Members of the Documentary Organization of Canada (DOC) have access to an insurance program with special rates designed for Canadian documentary producers. Film producer's errors & omissions (E&O) coverage is included in this program.
It is important to note that the insurance company (insurer) does not necessarily see each documentary project as one and the same, in terms of risk. Some projects are going to be seen as riskier than others and each insurer has a different "risk appetite" when it comes to the types of projects they are insuring. Therefore, it is useful for producers to keep certain things in mind from the beginning of their project, while they are still finalizing the budget, to make sure there are no (or fewer) surprises re: E&O.
Note: The insurer, not Front Row (we're the broker), lays out the parameters of the film producer's E&O insurance program.
Projects that do NOT fall under the DOC E&O program pricing:
Controversial and/or mean spirited (g., investigative, intended to "expose" someone; this can be seen as contentious)
Docudramas
Productions with US counsel
Productions depending on fair use/fair dealing as a defense
Productions that have previously aired
Note: this does not necessarily mean that Front Row cannot cover the above projects, but that there may be an additional cost above the reduced E&O pricing for DOC or that this business may have to be placed with another insurer.
Fair dealing relates to exemptions under the Copyright Act in Canada; fair use is the US legislation. It is assumed by many producers that fair use provides more leeway in terms of what is allowed. This is not always an accurate assumption. Many lawsuits have arisen over this assumption and there has not been much consistency in these rulings. This can be especially problematic when a producer is relying on fair use arguments, but they have a Canadian lawyer. The Canadian lawyer might not be up to speed on all the fair use-related cases that are developing in the US. We always recommend that producers first talk to their clearance lawyer(s) to gather their feedback before purchasing E&O insurance.
Get Producer's E&O Insurance | Errors & Omissions Insurance for Producers | DigiGear Insurance | Film Equipment Insurance
If you're a member of DOC, you can access insurance coverage at a cost that is much lower than an individual documentary producer can normally obtain when purchasing insurance coverage on his/her own. Get a quote here.
If you're not a member of DOC, you can still request a quote for film producer's E&O.
Documentary filmmakers/producers may also wish to consider:
Short-Term Film Insurance (Canada): provides coverage for up to 15 consecutive days of shooting, with no minimum premium. The coverage is available online 24/7. Covers rented gear, rented locations, rented props, sets, wardrobes, and more. Quotes are free. If you're in the US, get a quote here.
DigiGear Insurance (Canada): custom equipment insurance for owners of: cameras, sound and lighting gear working in the film/TV industry. Also available online. Quotes in 2 minutes. Policy available in 5 minutes. Shop from your phone. If you're in the US, get a quote here.
Legal expense insurance provides you with financial coverage for a variety of potential legal events and provides unlimited access to a general Legal Helpline.
Refer a Friend to Front Row
Based on customer demand, we've setup our referral marketing program and if you refer a friend to Front Row, you could win a $15 Amazon eGift Card OR be entered into a random draw to win a $99 Amazon eGift Card! (depending on your province)
About: Front Row Insurance Brokers Inc. is an independent insurance broker that specializes in the entertainment industry – specifically, the film industry. Front Row has 50+ staff in 8 offices that have a combined 530+ years of experience. Front Row is the largest film insurance broker in Canada. Front Row works hard to provide insurance protection at a low cost. Should a claim occur, Front Row works diligently with clients and insurers to expedite the payment of claims. Offices in: Toronto, Vancouver, Montreal, Halifax, NY, Nashville and LA. https://www.frontrowinsurance.com/
Related posts:
Fair dealing (Canada) vs. Fair use (US)
DISCLAIMER: Informational statements regarding insurance coverage are for general description purposes only. These statements do not amend, modify or supplement any insurance policy. Consult the actual policy or your broker for details regarding terms, conditions, coverage, exclusions, products, services and programs which may be available to you. Your eligibility for particular products and services is subject to the final determination of underwriting qualifications and acceptance by the insurance underwriting company providing such products or services. This website does not make any representations that coverage does or does not exist for any particular claim or loss, or type of claim or loss, under any policy. Whether coverage exists or does not exist for any particular claim or loss under any policy depends on the facts and circumstances involved in the claim or loss and all applicable policy wording.
Citation:
Q&A Web Conference for DOC Members May 27 2021, Front Row Insurance/DOC Canada