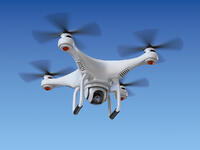 Front Row Insurance Brokers is proud to offer specialized insurance packages for filmmakers and photographers using Drones AKA Unmanned Aerial Vehicle (UAV).
Front Row works with all of the major aerial liability insurance carriers in the US and Canada to arrange customizable insurance packages that meet the Federal Aviation Administration (FAA) and Transport Canada insurance requirements to obtain special pilot certificates (SFOC in Canada).
Aerial photography and aerial filming insurance can be arranged quickly through Front Row. Our Unmanned Aircraft Systems (UAS) insurance program is very popular with new and established filmmakers and photographers because of the low cost and the simple process to arrange a policy.
See blog post: HOW WILL WE MANAGE SKIES FILLED WITH DRONES?
Note: our drone insurance program is only available in BC, AB and the US at this time.