Renting out your faith-based venue? Here's what you need to know about making sure your renters are able to prove to you the insurance protection you deserve.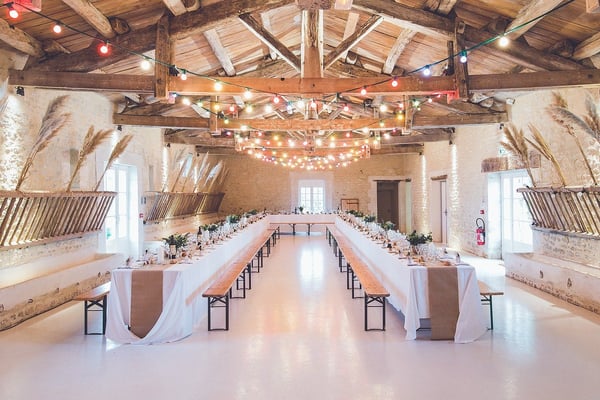 For members of Faith & the Common Good OR National Trust for Canada/Regeneration Works, click here for discounted rates on event insurance. Member of another faith-based association? Click here to purchase event insurance.
If you are an administrator of a church, mosque, synagogue or spiritual venue of any kind, chances are you've been asked to rent out your venue for special events such as weddings, birthday parties, meetings, yoga classes or workshops.
Renting your venue is a great way to support your organization's financial needs and goals but it does come with few warnings and precautions. Whether you're renting out a small meeting room in your facility or the main hall for thousands of guests, having the right insurance protection ensures you are covered for damage or total destruction of your spiritual space.
The most important way to protect your venue is to ensure whoever is renting from you has the right level of insurance. They need to purchase insurance that considers the following:
Your venue's capacity and the number of people attending.
Type of event. Are you hosting a wedding, a charity fundraiser, a music show or political workshop?
Will the event include outside food sales or concessions involving alcohol. If alcohol is involved, then liquor liability should be purchased.
Key characteristics of your building with respect to rebuilding or repairing damage done by the short-term tenant. Have your renter choose a liability limit sufficient to put the facility back into the same shape it was before it was damaged.
Equipment rental coverage. Your renters need to be sure they are covered in case any of the rentals are damaged so that you are not asked to pay for the damage.
Staff safety. Your renter needs to ensure they have full coverage in case anyone gets hurt or injured at their event so that the venue owner is not left paying the medical bills and loss of future earning for the injured person.
Making sure your next renter has the right level of Event Insurance will give you peace of mind that you're covered in the event that anything goes sideways, which does happen more often than you'd think. We'd love to be your go-to provider. You can get a quote online in a couple minutes, and a policy is available online in less than 8 minutes - 24/7. Send your next renter our way to our online site to ensure they- and you- are fully covered. If they want to speak in person, we are always happy to pick up the phone.
Are you in the US? Wedding insurance in the US can be arranged quickly through our online program.