Wedding Insurance: What is it? | What is Wedding Liability Insurance?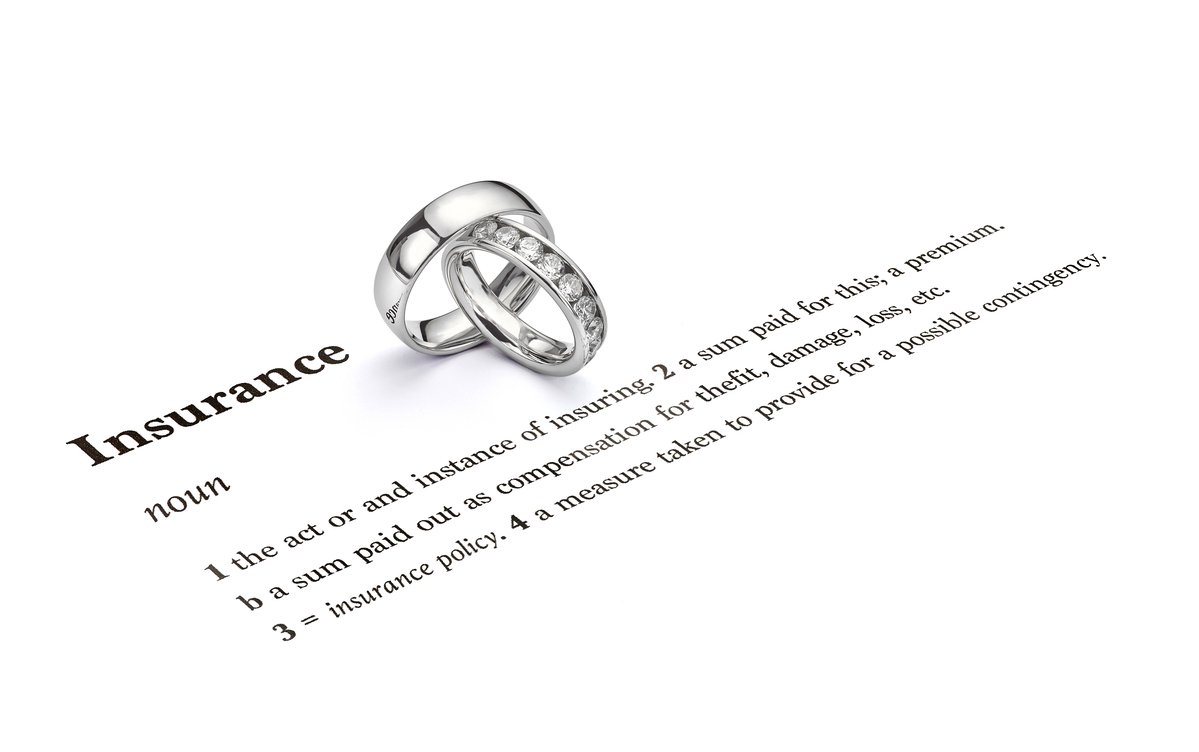 What is Wedding Insurance?
Special event wedding insurance (Canada) protects a couple if they are sued as a result of a mishap at their wedding that injures a guest.
Why Get Wedding Insurance?
Yikes:
Right before walking down the aisle, the marquee tent is buffeted by wind and comes loose from its moorings and injures guests and destroys the buffet. The wedding insurance policy will provide the wedding couple with a lawyer to defend the resulting lawsuits from friends and relatives and the policy will also pay for the judgement amounts and will pay for the food and destroyed catering tables.
How Much Does Wedding Insurance Cost?
A basic one-day wedding insurance policy that covers: attire, presents, deposits and venue liability usually costs anywhere between $105 and $350 CAD, depending on the amount of coverage you want. Pricing subject to change.
Are you in the US? Wedding insurance in the US can be arranged quickly through our online program.
If you cannot afford the costs associated with a lawsuit then it is smart to transfer the risks of your wedding to an insurance policy. The cost of one-day event insurance for a wedding is usually 1% or less than the cost of your wedding budget. Often the venue will not allow you access until you prove you have short term venue liability. The venue may also want to see evidence of venue alcohol liability.
As soon as you start your wedding checklist. Let's say you put a deposit on your wedding venue months in advance of your wedding date and then it is damaged in a windstorm a month before the big day. With online wedding insurance, you'll receive your deposit back.
What Does Wedding Insurance Cover?
Check our online site to learn all the ways you will be protected.
Wedding Insurance Doesn't Cover...
A change of heart.
Unused alcohol
Photos or video or food that was not as good as you were expecting
Affordable event insurance is available for your wedding online with no need to talk to an insurance broker. Get a free wedding insurance quote in 3 minutes.
About: Front Row Insurance Brokers Inc. is an independent insurance broker that provides wedding insurance for the lowest possible cost. Should a claim occur, Front Row ensures that business rental insurance client receives the money they are owed per the office insurance policy, as quickly as possible.
RELATED LINKS:
Wedding Insurance 101 & How to Protect Your Wedding Investments
Wedding Insurance: what is it?
Wedding Insurance USA | Wedding Liability Insurance United States
Wedding Insurance United States Buy Online
4 Reasons to Buy Online Insurance for Weddings
Wedding Insurance Cost: Less than You Think
Renting out your church, mosque or other place of worship?
Keep your Backyard Wedding on a Budget
Host Liquor Liability Insurance
How to Prevent Wedding Crashers