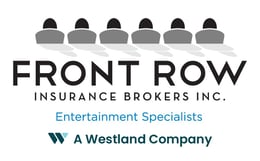 Did you know that as a renter, your landlord's insurance won't cover your belongings in the event of a fire, theft, or damage? You're also responsible for any damage that you cause to your building and for any accidental injuries incurred by your guests while visiting the property.
Westland's tenant insurance policy can provide coverage (subject to acceptance) for:
Personal belongings
Renovations to the space (with approval from landlord)
Liability (bodily injury, property damage)
Expenses for alternative living arrangements (in case of emergency)
Earthquake (optional)
Home-based business (optional)
Watercraft (optional)
Glass breakage (optional)
Westland Express is a modern, digital and convenient method to obtain tenant insurance quotes and policies in minutes anytime of the day. Just follow the easy steps to a free, no-obligation quote. Purchase your policy completely online in 10 minutes here:
Tenant insurance claim example
Water damage is the most common claim we see when it comes to tenants. For example, a pipe can burst in the ceiling of the unit that you rent and cause damage to your contents.
The right tenant insurance policy will help mitigate these risks and get you back to normal as quickly as possible.