Wedding Insurance USA | Wedding Liability Insurance United States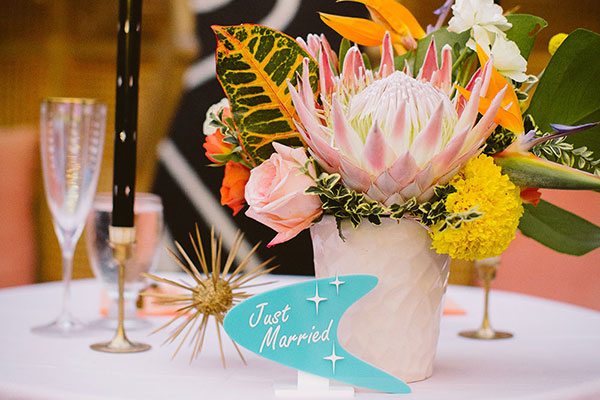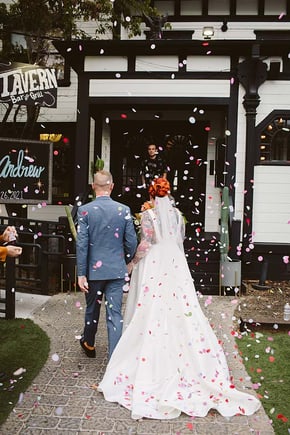 DISASTERS ON YOUR WEDDING DAY ARE MORE COMMON THAN YOU THINK.
As insurance providers, we think about disasters a lot - so you don't have to live them.
We've gathered some of the most unforgettable wedding day horror stories to get you thinking about wedding insurance. After all, just like love, there are some things you just cannot predict – and that's why we offer wedding insurance.
Read on for some unforgettable wedding day disasters - and then let us make sure you're covered for potential accidents on your big day with our wedding insurance program, starting at $125.00 USD (subject to change). Enter USAWEDDING in the coupon code box on the wedding insurance portal to get $25 off your policy! Note: only valid in certain states.
New York's In Love | Wedding Insurance New York | Wedding Insurance NYC
A bride planned her dream wedding in 2015 at the Arrowhead Lodge in Oneida Shores Park, NY. After dinner, one guest became sick; and then another, then another. Bathrooms became full, and guests began fainting on the lawn. The bride said, "Ambulances came, and then they had to call for more ambulances." An estimated 100 people got sick and 22 were hospitalized, some overnight.
After a thorough investigation, the macaroni and cheese tested positive for "staph aureus enterotoxin infection, a type of food poisoning." The bride owed guests nearly $12,000 in medical costs.
DYK: Without wedding liability insurance, any injuries that may occur at the wedding that prevent a person from working could create financial trouble.
In the above example, if a guest got a staph infection from food at your wedding, s/he could sue you for damages. The wedding insurance pays for the cost of a lawyer to defend you.
(Sittin' On) the Dock of the Bay | California Wedding Insurance | Wedding Insurance CA
At a wedding in California in 2014, the photographer had a great group photo suggestion on a nearby dock. The entire wedding party gathered on the dock and while posing, the weather-beaten wood dock collapsed under their collective weight and sent everyone into the water!
DYK: The above example involves potential bodily injury and property damage, which are both covered under Commercial General Liability. This coverage is designed to protect against all sums up to the coverage limit that the insured shall become legally obligated to pay for bodily injury, property damage or personal and advertising injury to third parties arising out of the operations of the insured wedding.
Up to $2,000,000 in General Liability Coverage is provided under Front Row's wedding insurance policy.
What differentiates Front Row from other US wedding insurance providers?
Principally, our policy is available for purchase 100% online, 24/7. This is, of course, easier and more convenient than having to call or email an individual insurance agent for arrangement of the policy offline.
Quite simply, you'll get your US wedding insurance policy faster and with less hassle if you purchase it online from Front Row. Quotes are free.
Wedding professionals and venues can easily be added as an additional insured to the policy, free. This maintains the professional aspect of everything and protects everyone involved.
Our online sites are renowned for their speed, efficiency and ease of use. Protect your wedding now by purchasing online from Front Row:
Enter the code USAWEDDING in the coupon code box on the wedding insurance portal to get $25 off your policy! Note: coupon only valid in certain states.
Are you in Canada? Buy wedding insurance here.

About: Front Row Insurance Brokers LLC is an independent insurance broker that specializes in the entertainment industry. Front Row works hard to provide insurance protection for a very low cost. Should a claim occur, Front Row works diligently with clients and insurers to expedite the payment. Offices in: NY, LA, Vancouver, Toronto, Montreal and Halifax.
Related content:
Citations:
DISCLAIMER: Informational statements regarding insurance coverage are for general description purposes only. These statements do not amend, modify or supplement any insurance policy. Consult the actual policy or your broker for details regarding terms, conditions, coverage, exclusions, products, services and programs which may be available to you. Your eligibility for particular products and services is subject to the final determination of underwriting qualifications and acceptance by the insurance underwriting company providing such products or services. This website does not make any representations that coverage does or does not exist for any particular claim or loss, or type of claim or loss, under any policy. Whether coverage exists or does not exist for any particular claim or loss under any policy depends on the facts and circumstances involved in the claim or loss and all applicable policy wording.