The 10 Best Laptops for Music Production in 2022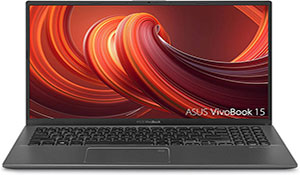 The 10 Best Laptops for Music Production / Best Music Production Computers
Let's review the ten best laptops for music production available on the market now.
(in no particular order)
We'll discuss:
1.
Asus VivoBook | best budget music production laptop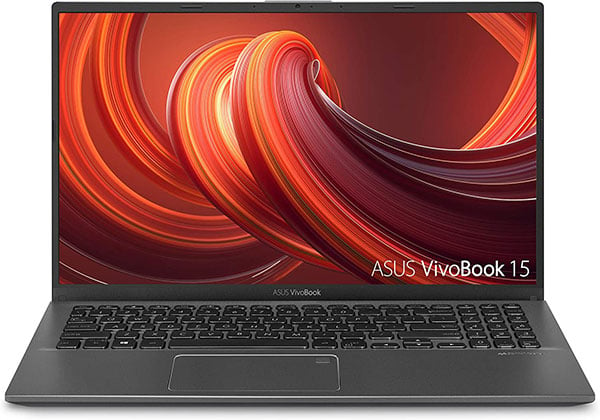 Asus is an underrated and affordable brand for music production laptops and their VivoBook 15 [Amazon Affiliate Link] is a solid laptop for music production that can be had at a reasonable price.
Designed especially for those who value portability (just ~3 lbs and 0.78" thin), the VivoBook is a powerful laptop that you can use to carry out high-end music recording and production.
A 7th Gen i5 Intel Core processor powerfully drives the laptop and it contains 8GB RAM (upgradable to 16GB). Comprehensive connections, including USB 3.2 Type-C, USB 3.2 Type-A, USB 2.0, and HDMI.
2.
Asus ZenBook | affordable music production laptop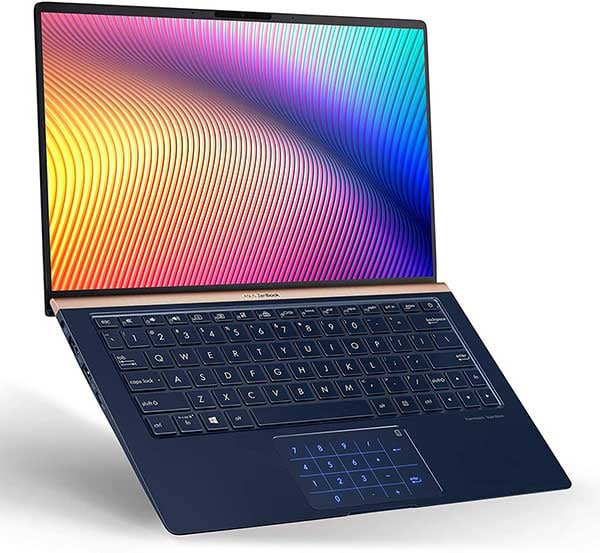 Another solid, affordable laptop in the Asus line is their ZenBook. [Amazon Affiliate Link] This computer is ultra slim and durable, making it easily portable.
The laptop has an ErgoLift design for improved typing position (although some reviewers on Amazon have complained about the keyboard), an optimized cooling system and enhanced audio performance.
The ZenBook's 8th Gen Intel Core i7 Quad Core Processor with 16GB RAM makes it a slightly more powerful machine than the aforementioned VivoBook.
3.
Apple MacBook Pro (various sizes) | best computers for music production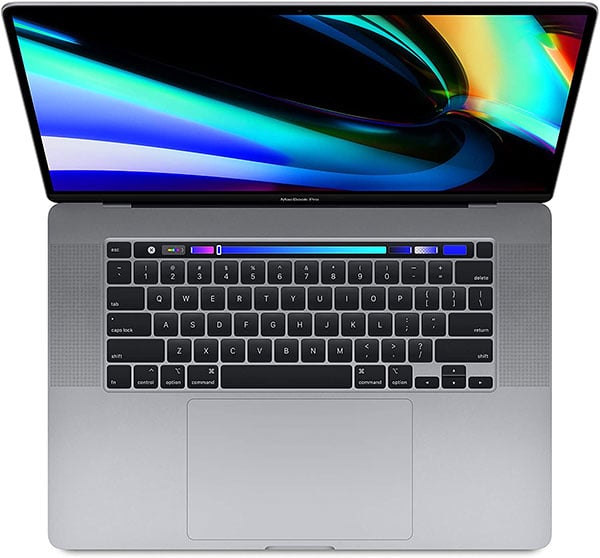 The music industry, largely, seems to use Macs for music production at this point.
The famous MacBook Pro has excellent performance (especially if you opt for up to 32GB of memory) and it can handle high-level processing for programs like Cubase, Ableton Live and Adobe Audition.
The 16-inch larger screen is more expensive than the smaller 13-inch [Amazon Affiliate Link], of course, but both are excellent machines.
Tip: Admittedly, MacBooks aren't cheap. If you'd rather not pay for a brand new MacBook, be sure to also check out resale sites like eBay, Kijiji, etc. and consider the older models.
4.
Microsoft Surface Book | best computer for music production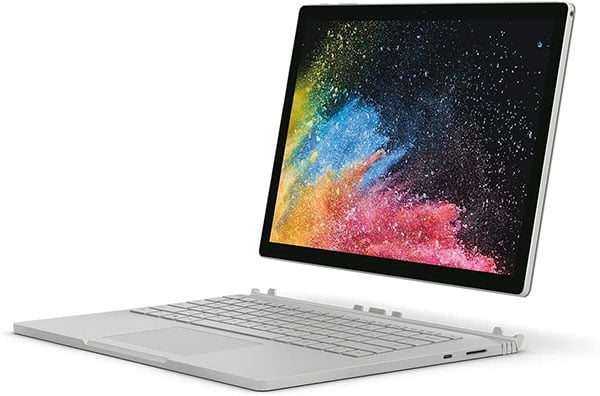 Microsoft's Surface Book 3 [Amazon Affiliate Link] is a powerful little machine that is able to convert into a laptop or a tablet. However, if you wish to use a stylus with the touchscreen, a Surface Pen has to be purchased separately.
The 3240 x 2160 display is vibrant and impressive, and the 1TB solid state hard drive will be able to store a generous amount of music files.
The Surface Book has enhanced dual far-field Studio Mics and Dolby Audio sound. The touchscreen ability makes it convenient for music producers, as it provides the option of quickly editing a track on screen with their fingers and provides quick access to a keyboard and trackpad.
5.
Samsung Notebook | best music production laptop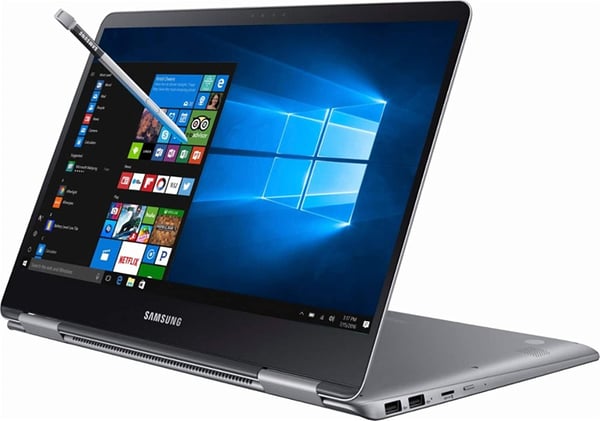 With 16GB DDR4 memory and a 256GB SSD, the Samsung Notebook [Amazon Affiliate Link] is a powerful laptop that should be able to handle most music production requirements.
The Notebook also has touchscreen functionality, can be flipped into a tablet and comes along with a built-in "S Pen" stylus. The Intel Core i7 processor is quite fast and should be able to handle most multitasking situations that come up while making music.
In terms of ports, the Notebook just has two USB 3 ports, one USB Type-C and one HDMI, so you may need additional peripherals and/or adaptors to attach more.
6.
Dell Inspiron Gaming Edition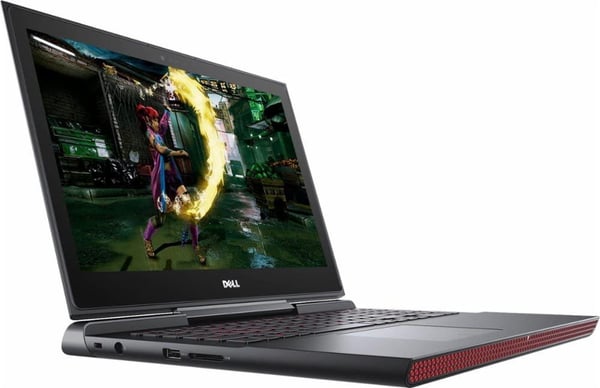 The Dell Inspiron Gaming Edition [Amazon Affiliate Link] comes with the 7th-generation Intel Quad-Core processor and 8GB DDR4 Memory (can be upgraded to 16GB), so it should be powerful enough for most music production needs.
This laptop has impressive sound: front-firing speakers, a subwoofer and Waves MaxxAudio Pro. Spacious stereo imaging and the laptop actually gets loud. There is even a little bit of genuine bass.
Three USB 3.0 ports. The keyboard has a nice feel, and the backlighting is just right. Supports a 4K second monitor, if desired.
7.
Huawei MateBook
You will get solid performance out of the MateBook [Amazon Affiliate Link]: Radeon Vega 8 Graphics, Wi-Fi 2x2 MIMO, and a new Gen Intel Processor all boost the performance of this machine.
It is a light and thin laptop with long battery life (10 hours). The 8GB DDR4 RAM (no RAM upgrades possible) allows for light to moderate music producing.
The laptop's precision touchscreen (1920 x 1080 display, 14 inches) makes it easy to navigate any of your programs or apps and its weight of just 1.38 kg makes it easy to take on the road.
8.
Razer Blade Gaming Edition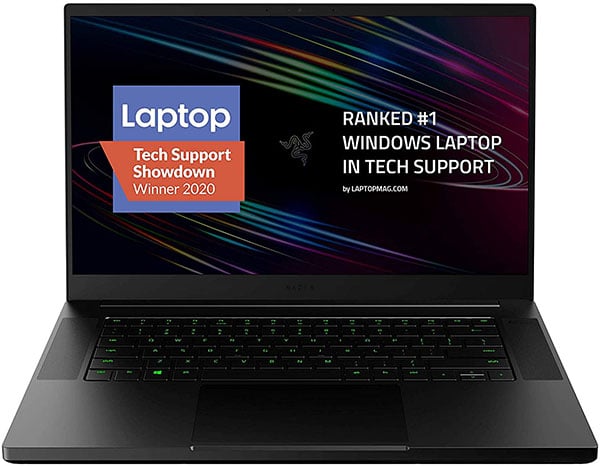 The Razer Blade 15 Gaming Edition [Amazon Affiliate Link] includes 16GB RAM and is upgradeable (advanced model) to a 1TB solid state drive, making it capable of handling the most complex music production tasks.
The 0.7" thin aluminum unibody makes this computer lightweight and highly portable. The computer also has a "vapor chamber cooling" system for maximum performance and comfort.
The 4K (3840 x 2160) OLED touch display will be pleasing to most music producers.
9.
Lenovo ThinkPad | best laptop for music production and recording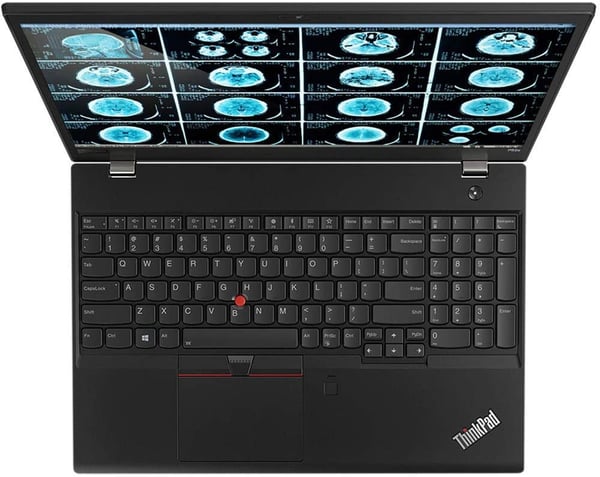 For those who prefer to stick to the Windows operating system, the Lenovo ThinkPad [Amazon Affiliate Link] is likely the best Windows laptop for music production.
With the 8th Generation R Intel Core i7 processor and 32GB RAM, you'll be able to handle complex music production tasks on this machine quite easily.
The computer's default 512GB solid state drive is upgradeable to an enormous 2TB storage size. The computer also has a nice variety of ports: 1 x Thunderbolt 3, 1 x USB 3.1 Gen 1 Type-C, 2 x USB 3.1 Gen 1 Type-A, and 1 x HDMI.
10.
Acer Swift | cheap laptop for music production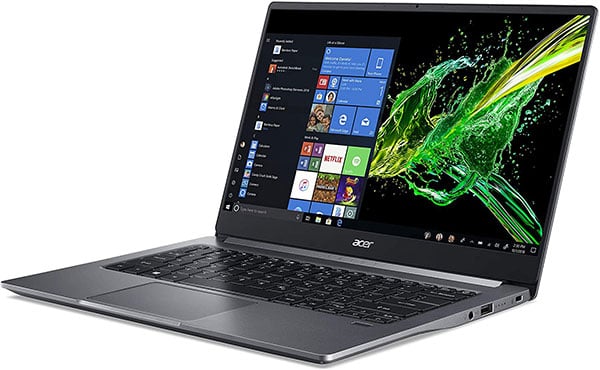 The Acer Swift 3 [Amazon Affiliate Link] is an inexpensive laptop that can be used for music production. It has a 10th Generation Intel Core i5 Processor with 8GB of RAM (not upgradeable), so it should be powerful enough to handle light to moderate music production tasks.
The solid state drive is a generous size at 256GB. The 14-inch display is 1920 x 1080 pixels with LED backlighting. The computer has a decent variety of ports: 1 x USB 3.1 Type C, 1 x Thunderbolt 3, 1 x USB 3.1 Gen 1, 1 x USB 2.0 and 1 x HDMI.
The battery life is very respectable at 11 hours. At just 2.62 lbs and 0.63" thin, this laptop is very lightweight and portable. Embedded fingerprint reader for fast verification.
Music Production Accessories for your Laptop | Best Music Production Software | Best Music Making Software | Music Editing Software
If you're getting a laptop for music production, don't forget about these accessories:
A laptop sleeve will help protect your laptop against dust, debris and scratches. You could get the "official" one that is usually an accessory to the laptop purchase, or you could get a generic one that fits various laptops of a certain size, such as the RAINYEAR 13 Inch Laptop Sleeve. [Amazon Link]
An external hard drive and/or subscription to a cloud storage service such as Dropbox would be advisable because even if you have a large hard drive on the laptop, you will likely be surprised at how quickly that drive can fill up. A well-reviewed external HD to consider is the Seagate portable external HD. [Amazon Link]
You'll of course need music production software to produce music on the laptop! Here are some commonly recommended programs:
Note: ~8GB of RAM can be a bit tight if you're running multiple music production software programs, plus other software like a web browser, so if you'll be using a lot of software simultaneously, always opt for more RAM.
Get Musical Instrument Insurance | Instrument Insurance | Insurance for Musicians
If you're looking at music production laptops, chances are you own some musical instruments; perhaps you're even a musician yourself. And if you own valuable instruments, you should consider protecting them with musical instrument insurance.
Front Row's insurance for musical instruments (Canada) is a good option for insuring your musical instruments, including guitars, violins, drums, etc. You can get a quote and purchase a policy online in just a few minutes, or read more about the coverages available on the instrument insurance site.
Note: Front Row's musical instrument insurance policy comes along with $5,000 CAD (subject to change) in Computer Hardware/Software Coverage.
About: Front Row Insurance Brokers Inc. is an independent insurance broker that provides musical instrument insurance for a very low cost. Should a claim occur, Front Row works diligently with clients and insurers to expedite the payment of claims.
One of Front Row's specialties is creating custom insurance packages for musicians. This can include tour liability and coverage for recording studios.
Amazon Associates Disclosure: Front Row Insurance is a participant in the Amazon Services LLC Associates Program, an affiliate advertising program designed to provide a means for sites to earn advertising fees by advertising and linking to Amazon. This post may contain affiliate links. As an Amazon Associate, Front Row Insurance earns from qualifying purchases. There is no additional cost to you.
Related posts:
Citations:
https://www.binarytides.com/best-laptops-for-music-production-under-500/
https://www.pclaunches.com/best-laptop-for-music-production/
https://consordini.com/best-laptops-for-music-production/
https://www.musicgateway.com/blog/how-to/best-laptop-for-music-production