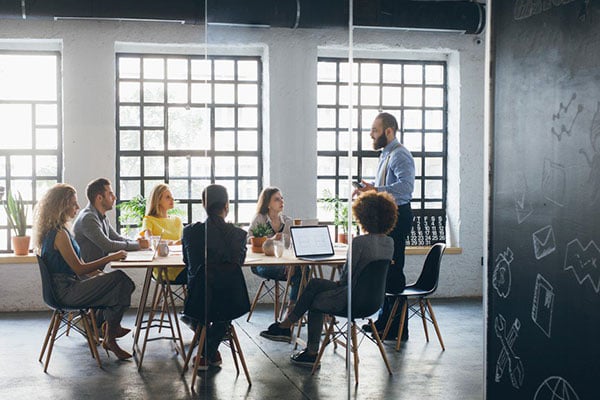 cyber attacks in creative industries
Content creation companies such those involved in advertising & media, film production, graphic design or animation that operate without cyber security insurance are exposed to cyber attacks.
Any company that produces creative content usually holds sensitive information for their clients. It could be: a film production company holding scripts from writers; ad agencies holding strategic plans to formulate an ad campaign; photographers holding secret marketing campaign ideas.
4 WAYS TO PREVENT CYBER ATTACKS IN THE CREATIVE INDUSTRY:
Educating your employees. All companies can take action by raising awareness through employee training. By teaching your employees how to properly dispose of sensitive information and having protocols to change passwords on a regular basis, the chance of preventing a cyber attack is increased.
Purchasing Cyber Security Insurance. Whether you are Sony Pictures or operating a small two-person design studio, you are never going to be truly protected without cyber insurance. Sophisticated cyber hackers are now targeting small companies as bigger companies invest in better protections. 43% of all cyber attacks are now against small businesses.
Being proactive. Business owners who are tuned into the ongoing cyber risks will always come out on top because they realize this is a growing exposure. 60% of small business that are hacked never recover and go out of business in 6 months after the cyber attack.
Dealing with data. People don't think they need cyber insurance because their data is backed up, on another server or encrypted. Unfortunately, anyone dealing with data has an exposure to cyber attacks; this doesn't ensure cyber security. 90% of all small business have no protocols in place to protect client data. Create a plan and follow it.
Need cyber insurance? Peace of Mind starts here:

RELATED BLOG POST:
CYBER CRIME INSURANCE FOR NON-PROFITS
About: Front Row Insurance Brokers Inc. is an independent insurance broker that provides cyber and office insurance for the lowest possible cost in addition to arranging custom policies for the entertainment industry. Should a claim occur, Front Row ensures that their clients receive the money they are owed per the insurance policy, as quickly as possible. Front Row has offices in Vancouver, Toronto, Montreal and Halifax.

Related:
EBOOK: CYBER INSURANCE 101 / CYBER LIABILITY INSURANCE / CYBERSECURITY INSURANCE CANADA / HOW TO PROTECT YOUR COMPUTER SYSTEMS
ONLINE CYBER INSURANCE FOR CANADIAN SMALL BUSINESSES
HACK INSURANCE: IT'S NOT JUST FOR BIG BUSINESSES
IS YOUR BUSINESS PREPARED FOR THE CONSEQUENCES OF A CYBER ATTACK?
4 WAYS TO PREVENT CYBER ATTACKS IN THE CREATIVE INDUSTRY
CYBER CRIME INSURANCE FOR NON-PROFITS
IF YOU ARE A GRAPHIC DESIGNER, YES, YOU NEED HACK INSURANCE
IF YOU ARE A PHOTOGRAPHER, YES, YOU NEED HACK INSURANCE
IF YOU ARE A FILMMAKER/FILM PRODUCER/HAVE A PRODUCTION COMPANY, YES, YOU NEED HACK INSURANCE
IF YOU ARE A THEATRE PRODUCER, YES, YOU NEED HACK INSURANCE
IF YOU ARE A MUSICIAN, YES, YOU NEED CYBER INSURANCE
IF YOU ARE A REAL ESTATE AGENT/WORK IN REAL ESTATE, YES, YOU NEED HACK INSURANCE
IF YOU ARE A PERSONAL TRAINER, YES, YOU NEED HACK INSURANCE
IF YOU ARE A HAIR/NAIL/BEAUTY SALON MANAGER OR EMPLOYEE, YOU NEED CYBER INSURANCE
PASSWORD PROTECTION & MANAGEMENT
OFFICE CONTENTS INSURANCE AND THE NEED FOR CYBER INSURANCE
FRONT ROW INSURANCE OFFERS SOLUTION TO SMALL BUSINESS CYBER CONUNDRUM