ART SCHOOL INSURANCE THAT PROTECTS STUDENTS FROM ABUSE? PROTÉGÉ.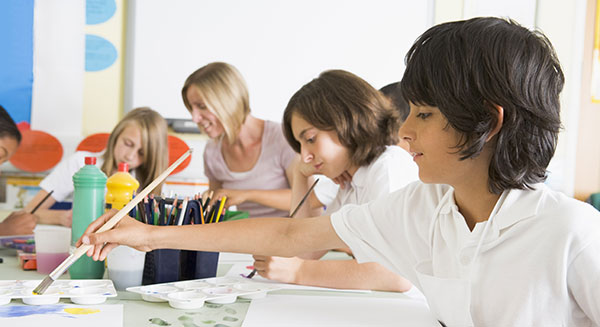 If you're running an art school, then we don't need to tell you the amount of passion, drive, and dedication required to run a school and coach students to success. We probably don't need to tell you this also brings a huge amount of responsibility for the well-being of your students, who are often young and in close relationships with their teachers.
As you consider how to run your school in a way that BEST protects your students from physical and sexual abuse, consider our Protégé program.
Protégé is the only insurance program of its kind that goes the extra mile to protect art schools AND their students from situations related to sexual and physical abuse. Along with all of the other insurance requirements your school needs, Protégé provides the highest level of support and protection for your students. This is our passion.
We've become known for our expertise in guiding many arts organizations through difficult claims involving abuse, and helping schools implement measures that prevent situations of abuse in the first place. Here's how our Protégé program goes the extra mile for schools and students:
In situations where there are allegations of abuse

, Protégé can pay for no-fault rehab and counselling costs.

In situations resulting in damage to studio/school property

, Protégé covers the costs for owned and rented property damages.

In liability

situations, Protégé covers bodily injuries to people that have been invited to the studio.

To support business continuity,

Protégé pays the salaries of your staff if the studio is destroyed while you are searching for a new space.

Re: errors and omissions,

Protégé covers costs if students aren't satisfied with the curriculum.
When you sign up for the Protégé program, you'll receive our deep experience in putting preventative safeguards in place that will help prevent situations of abuse from happening in the first place. We'll walk you through all the areas of your business protocols to help you put systems in place that better protect students.
Pricing begins at $600 (subject to change) for a small school. To learn more, click here.
About Front Row Insurance Brokers
Front Row Insurance is an independent, Canadian-owned brokerage, specializing in film, television and performing arts insurance. The brokerage has offices in Vancouver, Toronto, Montreal, Halifax, New York, LA and Nashville. Their technical expertise, market leverage and commitment to fair and timely claims settlements has always set them apart from their competitors.
http://www.frontrowinsurance.com