Art School Insurance that Puts Students' Safety First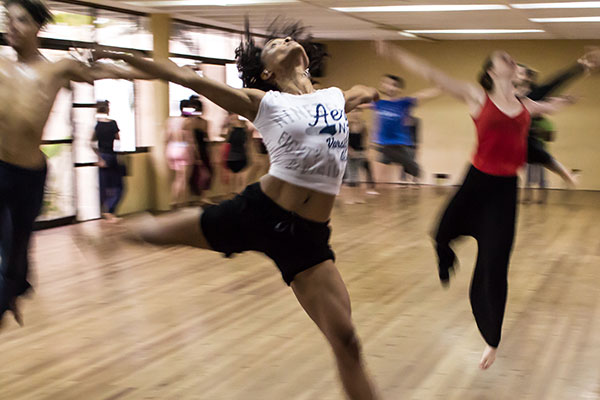 ART SCHOOL INSURANCE
Whether you're running a world-class art school or offering dance or music classes from your home studio, we understand the level of passion and expertise that goes into delivering creative education.
When it comes to choosing insurance to protect your school or studio from possible liabilities, it's important to ask ALL of the questions that might arise in a worst case scenario: what would you do in the case of abuse against a student, a serious injury, or severe damage to your facility?
Front Row Insurance has developed a program called Protégé that's been designed specifically to protect your art school or studio and your students against situations that are beyond your control.
In the case of ANY of the potential situations described below, the Protégé art school insurance program puts the protection of your students and your business first and foremost:
Abuse: With the Protégé program, students' safety is #1. We've protected several of Canada's most loved art schools from situations that would have been far more devastating to the students involved and to the school itself without our protection.
Our top priority is to protect your students which is why part of the Protégé insurance policy includes implementing staff and security procedures that in themselves help to prevent possible situations of abuse.
Unfortunately, the fact is, there are too many times when teachers and coaches have abused their positions of authority. Our Protégé insurance for art schools and studios manages allegations that may be levelled against you or your business, as well as providing risk-specific coverage that pays for criminal and civil legal defense costs for your students, as well as the medical, rehabilitation and counselling costs for your students and others on your team who may be affected by any cases of abuse.
Educators' Errors and Omissions: The E&O aspect of our Protégé program has been designed to provide extra coverage for allegations caused by a student's dissatisfaction with your curriculum, a dismissal, or failure to educate.
Studio Property and Liability:: And of course your studio needs property coverage too, and perhaps you need coverage for property while touring and and gear you take to competitions. That's what Studio Property coverage is all about. Liability covers your business for injuries that occur to people you have invited to your premises. Liability will also cover property damage that you do to studios and performances spaces that you and your students are visiting.
Business Continuity: If something unexpected happens, you need to ensure your bottom-line is protected. You'll need money for fixed expenses, loss of future tuition fees, money to pay the valuable teachers you don't want to lose and extra costs incurred until your studio is repaired and you can start to generate revenue again.. This is all included in the Protégé program.
As we help you to shape up a policy to best meet your specific needs, we'll walk you through questions, such as:
What are the potential risks to children?
Who may pose that risk and what situations might increase the risk?
How will you check the backgrounds of your volunteers and staff?
How will you respond to allegations of concern or harm? What is your policy around use of images and privacy? How are they used and stored?
As the largest arts and entertainment insurance broker in the country, we understand the art world very well, and we've got a great reputation for having protected some of Canada's best known creative institutions.
If you'd like to discuss your coverage needs and receive a free quote, contact: Steve Beatty.