Film Production Companies and Camera Cars: Reducing the Risk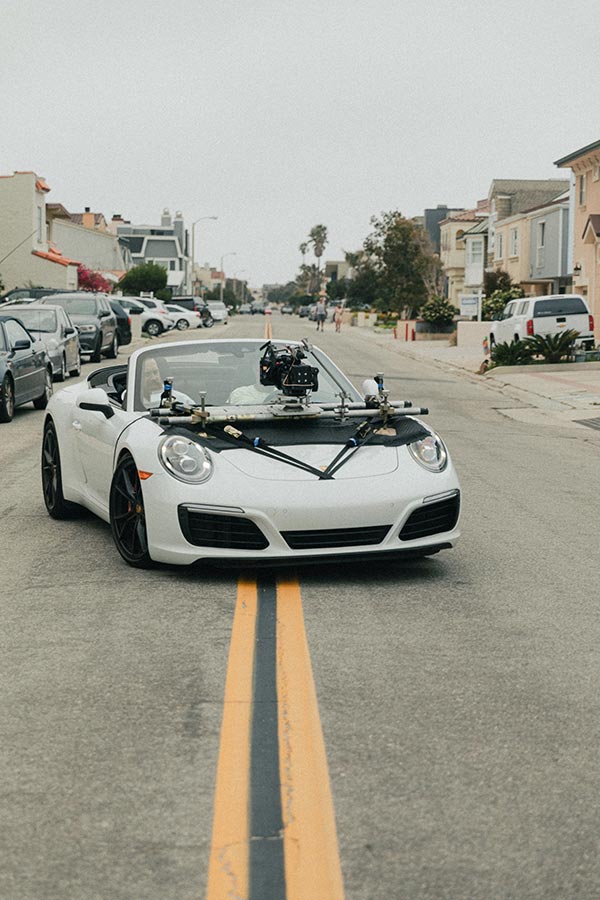 Photo by Jakob Owens on Unsplash
The Camera Car in Filmmaking
The camera car should be engineered specifically for film & television production. The insert-camera car operator has the authority to suspend operation of the vehicle if they believe the vehicle is unsafe in any way.
Safety requirements when working with insert-camera cars:
Inspect the car – including the brakes, tires, electrical system and towing equipment – before and after each use
Qualified, experienced workers must rig the car
When using an insert-camera car at night, install two portable tail lights [Amazon Affiliate Link] on the towing vehicle
Do not transport crew members or equipment that are not directly needed for the shot sequence
Do not ride on the tow bar or on the exterior of the towed vehicle. Crew members may ride on a towed camera platform specifically designed for this type of work, as long as they use the necessary restraints and harnesses
In most cases, insert-camera cars require a police escort during operation
A specialized film insurance broker is best able to present the risks associated with your film production to the film insurance underwriter to ensure you receive the best coverage and premium for your production.
Front Row Insurance Brokers are specialized film insurance brokers. Please contact us if you have any questions.


Related:
Amazon Associates Disclosure: Front Row Insurance is a participant in the Amazon Services LLC Associates Program, an affiliate advertising program designed to provide a means for sites to earn advertising fees by advertising and linking to Amazon.com. This post may contain affiliate links. There is no additional cost to you.