Aircraft use in a Film Production: Don't Fly Solo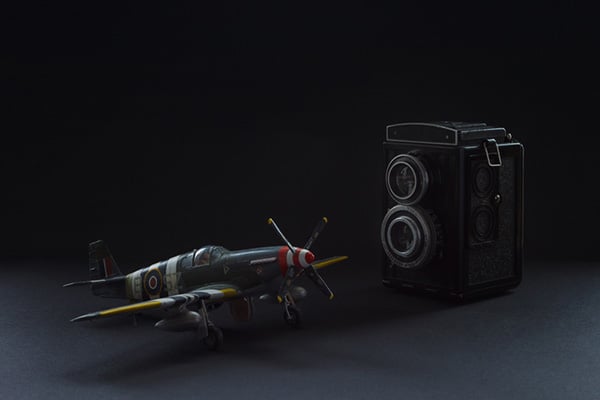 AIRCRAFT USE IN A FILM PRODUCTION
Insurance coverage with respect to the use of aircraft in a film production is limited, so the production company should always contact a specialized film insurance broker well in advance when filming with an aircraft. You should never sign a contract with respect to the use of aircraft without first having your entertainment broker review the document.
If the aircraft is being used as a prop/set and is not in motion, then insurance for damage to the aircraft itself would be provided under the Prop/Set/Wardrobe coverage subject to policy limits, and liability insurance coverage would be provided under the Commercial General Liability policy. However, if the plane is in motion either under its own power or being propelled by any other means (i.e., being towed) then coverage may be compromised.
Guidelines when using an aircraft on set:
Require the company from whom you are renting/leasing the aircraft from to add the production company as an additional insured to their insurance policy.
Request a waiver of subrogation(i) with respect to hull damage.
Request that their policy contains a cross liability clause.(ii)
Request that their policy includes coverage for passengers.
Request a Certificate of Insurance showing the limits of coverage and confirming that above items have been included in their insurance coverage.
Obtain a hold harmless agreement(iii) from the owner of the aircraft. This should be included as part of your rental agreement. Legal counsel should assist with this.
Aircraft Questionnaire:
If any aircraft are hired, your film insurance broker will have to arrange Non-Owned Aircraft Liability coverage protecting your legal liability for bodily injury and property damage to hired parties arising out of the use of the aircraft. In order to arrange this coverage, they will need the following information:
Exact dates of use
Location
Owner's name(s)
Description of the aircraft, including registration number
Name of the pilot and number of hours experienced in aircraft
Details concerning filming activities; i.e., storyboard
# of persons in aircraft at any one time and relationship to the production company
The seating capacity of the aircraft
Value of hull if Hull Insurance is required on the aircraft
Alternatively, the production company can be added as an Additional Insured to the aircraft owner's Hull and Liability Policy. Contact us for details - we are happy to answer your questions.
[i] Waiver of Subrogation: A condition of an insurance policy which states that the coverage will not be prejudiced if the insured has waived any rights of recovery from responsibility party in writing prior to a loss.
[ii] Cross Liability Clause: A clause within the insurance policy which states that 'except with respect to the Limits of Insurance and any rights or duties specifically assigned to the first Named Insured, the insurance applies as if each Named Insured were the only Named Insured and separately to each insured against whom claim is made or 'action' is brought.
[iii] Hold Harmless Agreement: A contract or agreement in which one party assumes legal responsibility for the acts of another.