Film Production Insurance for Renovation Shows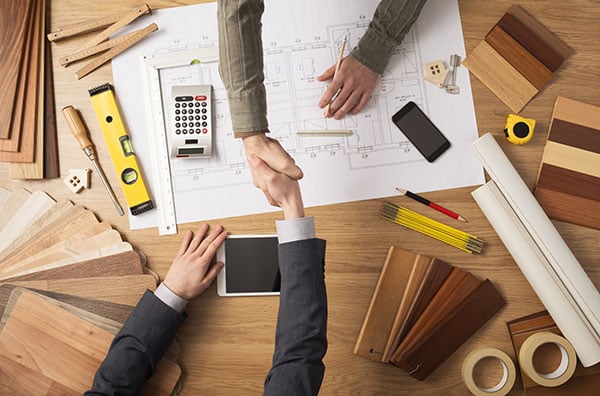 Image credit: Shutterstock Royalty-free stock photo ID: 267766223
Arranging film production insurance for your renovation (reno) show should be done with the help of a specialized entertainment insurance broker.
The following information is to be used as a general reference only and does not alter the insurance policy wording for your specific production. In all cases, actual coverage is subject to the policy language, terms and conditions of the long form policies to be issued by the insurance company. Additionally, the following is not intended to be legal advice but rather are general recommendations intended to reduce your exposure to an insurance claim. When entering contracts with anyone you should consult a lawyer to draft appropriate language for your specific circumstances and to ensure that you are adequately protected.
With renovation shows, we suggest that you consider the following guidelines:
Hire a general contractor to oversee major changes and the general contractor should be responsible for hiring subcontractors.
Insist that the general contractor and subcontractors provide you with proof of liability insurance for their operations in the form of an insurance certificate issued by their insurance company.
The insurance certificate should evidence coverage for products and completed operations, should contain a cross liability and severability of interests clause and name the production company as an additional insured.
Homeowners should review and sign a release containing a hold harmless and waiver of subrogation clause against the production company.
Where possible, homeowners should be included in the renovation decision making process for each change made.
You should consider an indemnity provision requiring the contractor to pay you back for any expenses, claims or suits brought against you resulting from their negligence or faulty workmanship.
Have you made arrangements with the contractors to come back and fix problems with homes? Does the contractor provide a warranty on work performed?

The contract should be between the homeowner and general contractor (not the production company).
Ultimately, the homeowner could sue the production company and the contractor if they feel work was poorly done but adopting some of the guidelines above, having contractors who are properly insured and including the homeowner in decisions being made would greatly reduce your exposure to loss.
Decorating shows that involve changing room colours and adding new furniture etc. are less risky than more major renovations but when you are working on any third-party properties, there is a greater risk of something going wrong. Use a specialized film insurance broker to ensure you are properly covered.