Arts Education School Insurance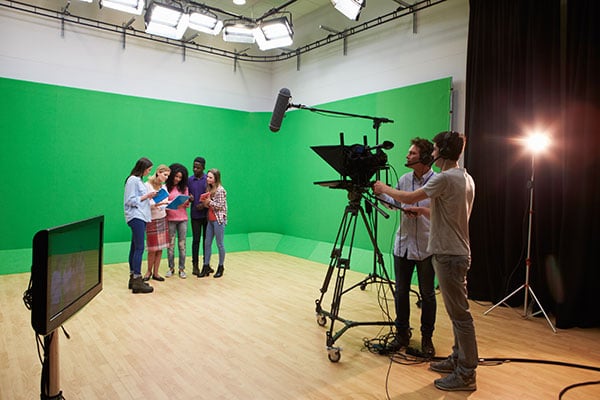 Safeguarding your students and protecting your arts education school with Protege
Opening a studio or educational facility is a way to express your creative interests while experiencing the joy of mentoring. It demands passion, skill and commitment, and involves a serious investment of time and money.
Like all small business owners, you need to guard that investment with insurance that protects your reputation as well as your studio. This can make a major contribution to your success, so clearly you need a policy that is designed to protect you, your property, your students and your teachers.
The Protégé Program, offered by Front Row Insurance – the largest arts and entertainment insurance brokerage in the country – does exactly that.
Protégé is broken into five key areas which work together to protect the business you created:
Abuse Liability: While you do your best to hire the most qualified staff, teachers, and coaches, you cannot account for every misstep. Abuse Liability manages allegations that may be levelled against you or your business, as well as providing risk-specific coverage that pays for criminal and civil legal defense costs, as well as the medical, rehabilitation and counselling costs for individuals affected by an incident of abuse.
Bodily Injury & Property Damage Liability: This provides help to defend against claims triggered specifically by injury or property damage to a performance venue or leased studio. Protégé protects your art school's corporation, teachers, employees, and volunteers for claims brought against them as well.

Educators' Errors and Omissions

: E&O provides extra coverage for allegations caused by a student's dissatisfaction with your curriculum, a dismissal, or failure to educate.
Studio Property: Of course your studio needs property coverage too, and perhaps you need coverage for touring and competitions. That's what Studio Property coverage is all about.
Business Continuity: If something unexpected happens, you need to ensure your bottom-line is protected. You'll need money for fixed expenses, loss of future tuition fees, and extra costs incurred if your property is damaged.
Overall, Protégé works to protect you, your students, your teachers and your school. It's demonstrable proof that you take your business and the relationships you depend upon, seriously.