The 10 Best Music Documentaries / the Best Rockumentaries
Let's review Front Row's top 10 music documentary films. We'll discuss:
(in no particular order)
1.
Stop Making Sense / best music documentaries

According to Rolling Stone, "the greatest concert movie ever" is Jonathan Demme's Stop Making Sense. [Amazon Link] This documentary of the Talking Heads band was filmed over the course of four nights at Hollywood's Pantages Theater in 1983.

The songs performed in the movie are mostly from Talking Heads' album, Speaking in Tongues, including hits such as "Burning Down the House" and "Girlfriend Is Better".
2.
Montage of Heck and Soaked in Bleach / best rockumentaries
Montage of Heck [Amazon Link] is an artful documentary directed by Brett Morgen about the life of musician Kurt Cobain. The documentary is "fully authorized" in that Cobain's widow, Courtney Love, was consulted throughout the process and even granted Morgen access to Cobain's personal archive of art, music, notes, and never-before-seen home movie footage. The documentary contains various interviews with those who were in Cobain's life, including his mother, bandmates and ex-girlfriend.
Soaked in Bleach [Amazon Link] is a much more controversial quasi-documentary (contains some scripted scenes of docudrama in it) that seems to push the narrative that Cobain *potentially* did not commit suicide and was instead perhaps murdered, or some other form of foul play. But the movie does contain some interesting interviews with various members of the police force involved in the Cobain death investigation – no matter what side of the "interpretation fence" you might be on, it's an entertaining piece, even if it has somewhat of an agenda.
3.
Gimme Shelter / best music docs

Gimme Shelter [Amazon Link] is a documentary by the Maysles Brothers about the last weeks of The Rolling Stones' 1969 US tour, which culminated in the disastrous Altamont Free Concert. Violence erupted at this concert, resulting in the deaths of multiple fans and injuries to many others.

One Amazon reviewer's comment (Jeff Morant): "One of the best documentaries ever made and one of the best Criterion releases! Even if you're not a fan of The Stones, this a very haunting film and one that will stay with you for quite some time."
4.
Dont Look Back [sic]

Dont Look Back [Amazon Link] is a documentary about singer-songwriter Bob Dylan. The film documents Dylan's 1965 concert tour in England.

The movie features some of Dylan's most famous songs, including "Subterranean Homesick Blues," "The Times They Are A-Changin'," and "It's All Over Now, Baby Blue".

Fun Fact/Trivia: the famous "Subterranean Homesick Blues" footage of Dylan shuffling cue cards shown at the beginning of the film was actually shot at the end of filming.
5.
Rattle and Hum / best movies about music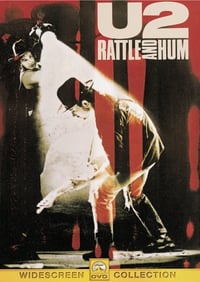 Rattle and Hum [Amazon Link] is a music documentary about the much lauded Irish rock band U2, filmed during their fall 1987 tour of North America.
The doc includes footage of U2 performing live with famed guitarist B.B. King (song: "When Love Comes to Town").
The documentary features an artful mix of black-and-white and colour cinematography and includes many of the band's most famous songs, including "Desire", "I Still Haven't Found What I'm Looking For", "Where the Streets Have No Name" and "Sunday Bloody Sunday".
6.
The Decline of Western Civilization
The Decline of Western Civilization [Amazon Link] is about the Los Angeles punk rock scene/subculture in the late 1970s and early '80s.
The doc features concert footage of LA punk bands and (often amusing) interviews with band members and their fans.
Notable bands featured in the doc include Black Flag, Circle Jerks, Germs, and X. Two sequels were also made: Part II: The Metal Years and Part III. [Amazon Links]
7.
Woodstock / best docs about music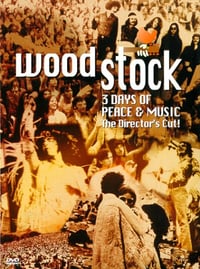 Woodstock [Amazon Link] is about the watershed counterculture Woodstock Festival which took place in August 1969 near Bethel, New York.
The Director's Cut version contains a Blu-ray version of the film along with a second disc of bonus features, including "Untold Stories Revisited" and 16 previously unreleased performances.
Notable musicians and bands featured in this famous concert doc include Crosby, Stills & Nash, Joan Baez, The Who, Jefferson Airplane, and Joe Cocker.
8.
The Last Waltz/Once Were Brothers
One of the most respected concert docs of all time is certainly The Last Waltz [Amazon Link], which is about The Band's historic 1976 farewell performance. Directed by Martin Scorsese.
The concert was held on American Thanksgiving Day, November 25, 1976, at Winterland Ballroom in San Francisco. The doc features many of The Band's best known songs, including "Up on Cripple Creek", "Life Is a Carnival" and "King Harvest (Has Surely Come)". Other musicians featured in the doc include Eric Clapton, Neil Young, Bob Dylan, and Joni Mitchell.
A nice companion documentary to this is the more recent doc, Once Were Brothers. [Amazon Link] This doc focuses on frontman Robbie Robertson's life, how The Band formed, and how/why they eventually disbanded. Produced by Scorsese.
9.
Amy
Amy [Amazon Link] tells the tragic story of the talented English singer-songwriter, Amy Winehouse.
The film covers Winehouse's life and her struggle with substance abuse, both before and after her career blossomed, and which eventually caused her untimely death.
The film includes footage of Winehouse performing some of her best known songs, including "Stronger than Me", "Back to Black", and "Rehab"; and even some never-before-heard songs and auditions.
10.
The Story of Wish You Were Here and Live at Pompeii
The Story of Wish You Were Here [Amazon Link] is about the making of the Wish You Were Here album by Pink Floyd. The doc includes interviews with almost every key person who participated in the making of this acclaimed album, including David Gilmour, Nick Mason and Roger Waters.
Live at Pompeii [Amazon Link] is an older Pink Floyd doc that focuses on the band performing at the ancient Roman amphitheatre in Pompeii, Italy. The main footage in and around Pompeii was filmed over four days in October 1971, using the band's regular touring equipment. The Director's Cut DVD combines the original footage from '71 with more contemporary shots.
Get Musical Instrument Insurance | Front Row Instrument Insurance | Insurance for Musicians
If you're watching music documentaries, chances are you own some musical instruments; perhaps you're even a musician yourself. And if you own valuable instruments, you should consider protecting them with musical instrument insurance.
Front Row's insurance for musical instruments (Canada) is a good option for insuring your musical instruments, including guitars, violins, drums, etc. You can get a quote and purchase a policy online in just a few minutes, or read more about the coverages available on the instrument insurance site.
About: Front Row Insurance Brokers Inc. is an independent insurance broker that provides musical instrument insurance for a very low cost. Should a claim occur, Front Row works diligently with clients and insurers to expedite the payment of claims.
One of Front Row's specialties is creating custom insurance packages for musicians. This can include tour liability and coverage for recording studios.
Related posts:
Amazon Associates Disclosure: Front Row Insurance is a participant in the Amazon Services LLC Associates Program, an affiliate advertising program designed to provide a means for sites to earn advertising fees by advertising and linking to Amazon. This post may contain affiliate links. There is no additional cost to you.