Birthday Party Insurance USA | Party Liability Insurance United States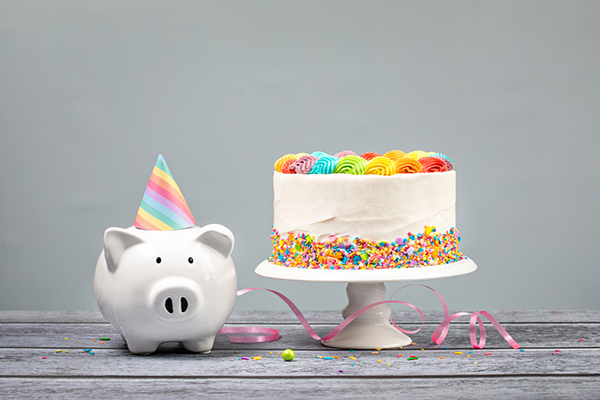 Source: Royalty-free stock photo, shutterstock_1436597573
Think nothing bad can happen at your birthday party? Well, think again… just look at the below real-life examples of unfortunate incidents that have occurred at birthday parties in the US. These parties may or may not have had insurance; let's hope they did, for their sake!
Keith Moon, drummer of the rock band The Who had a wild 21st birthday. In 1967, in Flint, MI, the band had a party at the local Holiday Inn. The rock star took to his 21st birthday by causing over $24,000 in damage to the hotel, and drove his Lincoln Continental into the pool.
What if one of your birthday party guests unexpectedly has a Keith Moon-like reaction to the alcohol served at the party and goes on to cause property damage to the venue?
That is what liquor liability insurance coverage is for, which can be added to the event insurance policy.
Chloe Moretz, the young star of Kick Ass (2010) and Hugo (2011) was given a once-in-a-lifetime opportunity for her 13th birthday. Moretz invited 30 friends to Paramount Studios to view the original reel of Breakfast at Tiffany's (1961). Unfortunately, this moment was not as exciting to her guests who threw sandwiches all over the floor and smeared mayonnaise over the walls, causing some property damage.
Singer Florence Welch from Florence and the Machine had a birthday party in New York that involved almost burning down a space her friend had rented to her! After leaving the party, she accidentally left a tealight candle burning that caused $2,400 in damages.
Front Row's event insurance policy includes up to $2M in general liability, which is designed to protect against all sums up to the coverage limit that the insured shall become legally obligated to pay for bodily injury or property damage arising out of the operations of the insured event.
Front Row's birthday party event insurance USA:
Of course, we hope nothing bad happens at your birthday party, but as the above examples demonstrate, such incidents cannot always be entirely predicted or prevented. Therefore, it makes sense to purchase event insurance for your birthday. Front Row's online event insurance in the US can cover:
Birthday Parties
Anniversary Parties
Business Parties
Holiday Parties
And more
Principally, our policy is available for purchase 100% online, 24/7. This is, of course, easier and more convenient than having to call or email an individual insurance agent for arrangement of the policy offline. You'll get your US event insurance policy faster and with less hassle if you purchase it online from Front Row. Quotes are free.
Event professionals and venues can easily be added as an additional insured to the policy, for free. This maintains the professional aspect of everything and protects everyone involved.
Our online sites are renowned for their speed, efficiency and ease of use. Protect your short-term event now by purchasing online from Front Row:
Are you in Canada? Buy birthday party insurance here.

About: Front Row Insurance Brokers LLC is an independent insurance broker that specializes in the entertainment industry. Front Row works hard to provide insurance protection for a very low cost. Should a claim occur, Front Row works diligently with clients and insurers to expedite the payment. Offices in: NY, Nashville, LA, Vancouver, Toronto, Montreal and Halifax.
Related posts:
Citations:
DISCLAIMER: Informational statements regarding insurance coverage are for general description purposes only. These statements do not amend, modify or supplement any insurance policy. Consult the actual policy or your broker for details regarding terms, conditions, coverage, exclusions, products, services and programs which may be available to you. Your eligibility for particular products and services is subject to the final determination of underwriting qualifications and acceptance by the insurance underwriting company providing such products or services. This website does not make any representations that coverage does or does not exist for any particular claim or loss, or type of claim or loss, under any policy. Whether coverage exists or does not exist for any particular claim or loss under any policy depends on the facts and circumstances involved in the claim or loss and all applicable policy wording.