DICE Insurance Policies: Annual Protection for Multiple Film Projects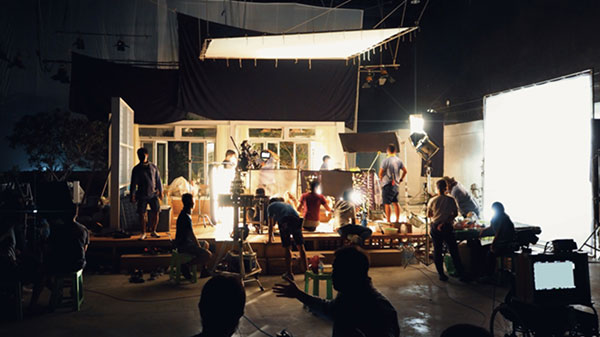 What are DICE Insurance Policies?
Many film and video companies engage in multiple productions throughout the year. These types of companies, known as DICE Producers (Documentaries, Industrial Films, Commercials and Educational films), benefit from an annual insurance policy known, conveniently, as a DICE Policy.
Somewhat like an annual travel insurance policy that covers all the trips you take in a year, a DICE insurance policy will cover all the productions you undertake in a year, so you don't need to keep re-applying for insurance for each individual production. This gives DICE Producers the freedom and flexibility to provide certificates of insurance and lock locations at a moment's notice (many municipalities require $5 Million in Commercial General Liability to secure a film permit). An annual policy also means you only have to think about the insurance once a year, and unless you're insurance nerds like us, once is probably enough!
There are some limitations: a DICE policy won't cover feature length films, productions with shooting periods over 90 days, or TV series, episodes, or specials. But it will cover productions like short subjects, music videos, and photo shoots, along with the DICE staples—virtually everything except feature films and TV series.
Calculating your DICE premiums:
The policy premium is based on your actual annual gross budgets. Coverage is purchased with a deposit premium that is based on your provisional, estimated annual gross production costs (say, you expect to do $500,000 that year). Then, at the end of the year, you report a final gross production cost and the premium is adjusted up or down accordingly. If you weren't as busy as you had anticipated, the unused premium is refunded to you, or, if business was booming and you did better than expected, you can pay for the additional coverage used at the end of the year. This means you're only paying for the insurance you actually needed during that year. Our DICE policies have a minimum annual gross budget of $220,000 and no upper limit, so whether you're just starting out or a seasoned pro, Front Row's DICE Policy can be tailored exactly to the needs of your production business.
Additional Coverage is also available for:
Faulty stock, camera, processing
Office contents
Miscellaneous equipment
Money & currency
Employee dishonesty
Visit the Front Row Insurance Website for more information or a fast, free no obligation quote!
Related Post:
WHAT IS A DICE POLICY? - LET FRONT ROW TELL YOU

DICE vs. SHORT SHOOT

DICE vs. DIGIGEAR