Disgrace Insurance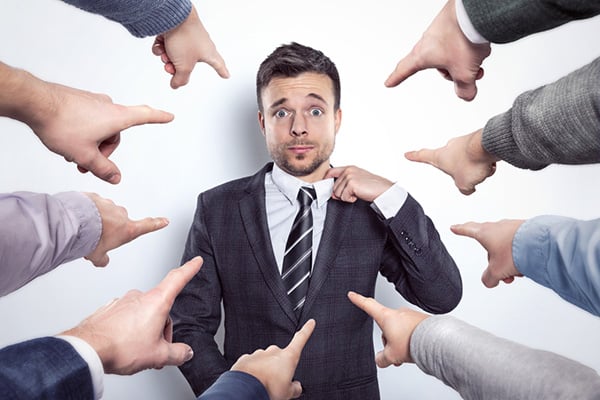 "You find out who your real friends are when you're involved in a scandal."
– Elizabeth Taylor
In this post, we'll explain disgrace insurance and look at some of the interesting history behind this policy, we'll review some infamous "disgrace events" and conclude with an overview of the main reasons why this policy should be considered.
What is Disgrace Insurance?
A standard Lloyd's contract defines disgrace as "any criminal act, or any offence against public taste or decency … which degrades or brings that person into disrepute or provokes insult or shock to the community."
Disgrace insurance compensates companies for the loss of irretrievable production costs or the expenses of altering a promotional campaign due to an unforeseen disgraceful act.
The History of Disgrace Insurance
Scandals in the film industry have been around since practically the start of the industry, of course, but in today's digital era, they are compounded and often carry a significant financial toll on the companies involved. Stories about disgraced celebrities used to come out of one or two tabloid newspapers. Today, anything a star does is instantly on the Internet and spread through social media, so production companies and studios are rightly growing more concerned.
A little-known clause called "Death & Disgrace" was once a common feature of film insurance policies. This generally included protection for up to a year from the completion of filming in case of death or disgrace. But it is now uncommon for such a clause to be built into standard film insurance policies; this coverage would likely have to be purchased separately.
Under the old studio system (roughly, between the 1920s and '60s), film financiers were in control — their stars' transgressions were therefore easier to cover up and their contracts easier to tear up.
Disgrace insurance arose in the 1980s alongside the popularity of the "celebrity endorsement", which financially protects a celebrity's employer in case he or she gets caught up in a scandal. Companies needed a way to shield themselves from financial losses should a star commit a crime or otherwise taint the reputation in which the brand had invested.
A subsidiary of insurance giant AIG began offering disgrace insurance in 1994, describing it as an extension of the entertainment insurance coverage the company had long been writing – mainly insuring bands performing at their concerts.
Examples of Disgrace Events
Benefits of Disgrace Insurance
A well-placed disgrace insurance policy can:
Cover the cost of reshoots: if the situation with a disgraced celebrity is deemed bad enough to warrant a full reshoot with a new actor, disgrace insurance would cover a significant portion of this reshoot cost.
Protect a company's investment revenue: companies often have millions tied up in endorsements or investments, so when the proverbial "hits the fan," financiers stand to lose big time. Bad PR for the company brand = less investment from financiers.
Protect a company's brand: companies have all seen the negative effects that a disgraced celebrity can have on their revenue, but to recover and rebuild brand awareness could take many years. Disgrace insurance can cushion this blow.
Protect a company's marketing spend: disgrace insurance can help a company recover wasted expenditure on advertising and airtime costs in the event that a contracted celebrity falls from grace or dies. Netflix, for example, took a $39 million loss on deciding not to move forward with House of Cards and Gore after the aforementioned Spacey scandal, after marketing had been invested in both.
How to Buy Disgrace Insurance
We're working on offering a disgrace insurance policy at Front Row in the near future. Please contact us if you'd like more information.
Related Blog Post:
SPOTTEDRISK DISGRACE INSURANCE
Citations: