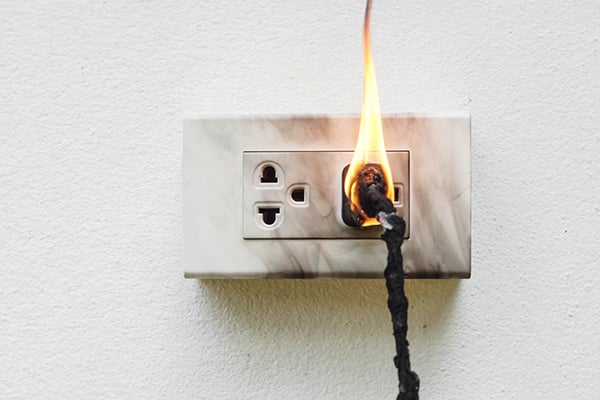 equipment breakdown insurance
Your telephone system crashes, your air conditioner starts blowing hot air, or a power surge renders your computers unusable. While you may have a Commercial Property policy, without the benefit of Equipment Breakdown Insurance, your business could be on the hook to pay not only for repairs to these kinds of losses, but also lost income and potential replacement.
A typical Commercial Property Policy most likely excludes:
Electricity- Losses caused by artificially generated energy that damages or disrupts electrical/electronic devices.
Boiler Explosion- Losses caused by explosion of steam boilers, steam pipes, steam engines, steam turbines.
Mechanical Breakdown- Losses caused by rupture/bursting caused by centrifugal force.
Luckily, Equipment Breakdown Coverage can be added to a Commercial Property policy. With this endorsement, damages caused by breakdown for any owned property will be covered, as well as other people's property under your control (for which you are legally responsible).
Standard examples of covered equipment include:
Communication and Computer Equipment
Electrical and Mechanical Equipment
Pressure Vessels and Vacuum Equipment
Utility-owned Equipment
The definition of covered equipment can be quite broad, so it's important to note exclusions may exist and listed on the policy. Discuss with your broker should you have any questions.
Breakdown, as defined by Equipment Breakdown Insurance, is a defined term that applies to direct physical losses causing damage to covered equipment. The damage must be sufficient to require repair or replacement of the equipment.
Types of breakdown include:
Electrical failure including arcing (faulty wiring or motor burnout)
Mechanical failure
Failure of pressure or vacuum equipment
A number of Coverage Options may be included at specified limits or be available to add under an Equipment Breakdown policy. These could include (but are not limited to):
Business Interruption: Reimburses for loss of profits and/or continuing expenses as a result of a claim on a proof of loss basis, until business can be resumed to normal levels (subject to the limit of loss specified).
Expediting Expenses: Covers extra costs incurred to make temporary repairs or speed up the process of repair/replacement of damaged property.
Newly Acquired Premises: Covers premises acquired or leased after the policy is in force.
To learn more about the specific benefits Equipment Breakdown Coverage can offer your business, please contact one of our offices here to speak with a broker.
About Us: Front Row Insurance Brokers Inc. is an independent entertainment insurance broker working on behalf of film producers to transfer risks to insurance companies for the lowest possible cost. Should a claim occur, Front Row ensures the producer receives the money they are owed per the insurance policy, as quickly as possible. Front Row has offices in Vancouver, Toronto, Montreal, Halifax, LA, New York & Nashville.