Filmmakers and Producers Insurance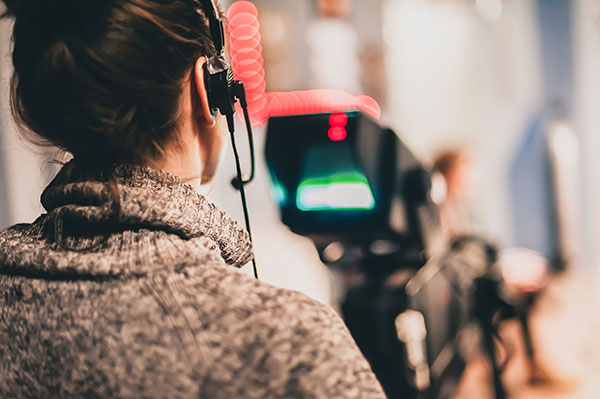 Film producers insurance
Let's Make Art Together.
You're a prolific filmmaker with a full production slate. Like most creative people, you'd rather focus on your work. The problem is that since each project requires its own insurance policy, it often feels like the more you work, the more time you have to spend dealing with insurance!
Worse, while you've always received good service from your broker, they don't quite "get" what it is you do. It's a hassle getting certificates for your vendors and cast and crew. Too many irrelevant questions are asked by the underwriter. When something unusual comes up like a drone shoot or stunts, there are delays. There has to be a better way.
Luckily, there is. Unlike most insurance professionals in Canada, we specialize in the business of entertainment insurance. It's not just what we do, and what we're good at; it's what we're passionate about.
Front Row Insurance Brokers is the largest entertainment insurance brokerage by premium volume in Canada, with offices in Vancouver, Toronto, Montreal, Halifax, Nashville, Los Angeles, and New York.
In 2017, we insured over $4 billion of productions worldwide and wrote more than $45 million in film premium. The 38 dedicated film insurance staff in our Canadian offices are experts in TV and film production, so you know you'll be dealing with someone who understands what you do. Even better, we have staff licensed in every province.
Filming in sunny Saskatchewan? No problem, we'll get you covered. Perhaps most importantly, as part of our commitment to exceptional service, we will work hard to ensure that the money owed to you is paid if you ever need to make a claim under your policy.
Moreover, our excellent working relationship with the five major companies writing entertainment insurance in Canada ensures that you get more than just the best rates. It also affords us the opportunity to design studio programs which offer coverage tailored to the unique needs of your production slate. A studio program is a custom policy designed by the broker working in concert with the insurer. The advantage to you is that it's designed around your specific production slate. You won't have to pay for coverage you don't require, and your policy will be customized for you by experts in entertainment insurance who understand your needs. Some examples of the benefits available under a studio program include:
No cast medicals required for film budgets under $15,000,000, rendering it unnecessary to schedule and attend tedious doctor exams, and saving you the $130 exam fee.
Automatic coverage for test shoots, promo shoots, pilots for budgets up to $50,000: no need to call us.
Quotations provided immediately for any new project. Rates locked for 12 months. Coverage can be activated and certificates issued on the same day for office rentals, payroll, etc.
Insurance wherever you film.
Let us leverage your production slate, combined with our premium volume, for your advantage. We pride ourselves on being the simplest line item on your budget—fast, without the drama.
We can also offer you a Low-Claims Bonus: ask us how.
RELATED:
THE BEST CAMERAS FOR FILMMAKING