Guidance on Health and Safety for Film & TV Workers during COVID-19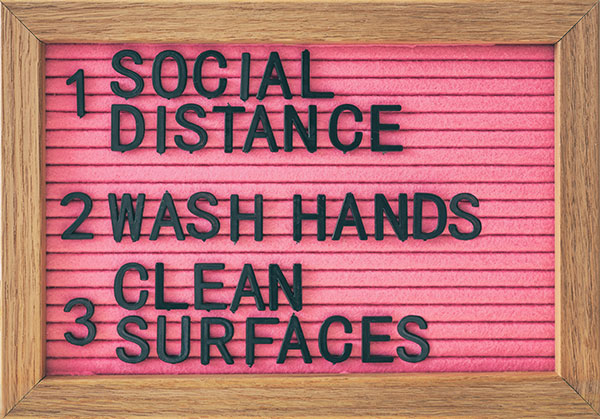 Source: Royalty-free stock photo ID: 1680037777, Shutterstock
The Workplace Safety & Prevention Services (WSPS) has released some helpful guidelines for those in the film, TV and live performance industries who will soon be returning to production work in this COVID-19 environment. WSPS is an Ontario-focused organization, but this information could still be useful to those in other provinces or even the US as well.
Front Row Insurance is merely passing on these WSPS guidelines that might be helpful to some in planning their return to production, but please also consult an employment lawyer, public health and industry associations and government recommendations. The below is for informational purposes only and should not be considered advice.
Controls to consider for returning to production during COVID-19:
The WSPS documents have some helpful points to consider, including…
Are there tasks you can minimize or eliminate? For example, could any scenes that were planned to involve numerous people potentially be cut down to fewer people? Similarly, can scenes that involved people close together potentially be restructured to allow social distancing?
Limit entry points and control who comes onto set, who they speak to, and what they handle.
Have all crewmembers and visitors wash their hands thoroughly with soap and water, or an alcohol-based hand sanitizer if soap and water are not available, before entering the set, after contact with others, and with surfaces others have touched.
Train crewmembers on COVID-19 transmission points, steps being taken to protect them, and how to protect themselves, including frequent hand sanitizing, and not touching their face.
Is there an opportunity to put barriers in place between crewmembers on set? Consider using floor markings to keep people at a safe distance apart.
Is there an opportunity to improve fresh air intake/air circulation on set?
Increase cleaning frequency – on everything from desks, seats and vehicles to commonly touched surfaces like cameras, computers, microphones, phones, door handles and switches.
Ensure laundering instructions are being followed for wardrobe.
Review sanitation practices for hair and makeup stations to avoid spreading the virus and implement new practices.
Replace buffets with wrapped food items.
Consider having personal protective equipment (PPE) for crewmembers. Some examples of PPE that may be suited to supervisors, production or operations management work include gloves, masks, goggles and/or face shields.
Review your preventative measures on an ongoing basis, and adjust them if they are not working well enough or causing other issues with your work.
COVID Guideline Documents from Workplace Safety & Prevention Services (WSPS):
The above points are selections from the WSPS documents; you are encouraged to download the full documents, linked below:
Download: Workplace Safety & Prevention Services Guidance on Health and Safety for Television Hosts, Technical Crews and other TV and Film Employees during COVID-19 [PDF]
Download: Workplace Safety & Prevention Services Guidance on Health and Safety for Television, Film and Live Performance Sector during COVID-19 [PDF]
NOTE: These documents are intended for informational purposes only to provide an overview of the potential hazards posed in the workplace due to COVID-19. They are not intended as medical advice, to provide a comprehensive risk assessment for all workplaces, or to replace any legislated workplace safety obligations. Due to the ongoing evolution of the situation in Ontario and around the world, these documents may be used as a guide for Employers in addition to guidance delivered by public health authorities such as the World Health Organisation (WHO), Ontario Ministry of Health, Public Health Ontario and the Centres for Disease Control and Prevention (CDC)." Any use which is made of these documents by any Employer, or any reliance on or decisions to be made based on them, are the responsibility of the Employer.
Good luck and take care,
—The Front Row Team
Citations: