Online Auction Liability Insurance from Front Row: Buy Online!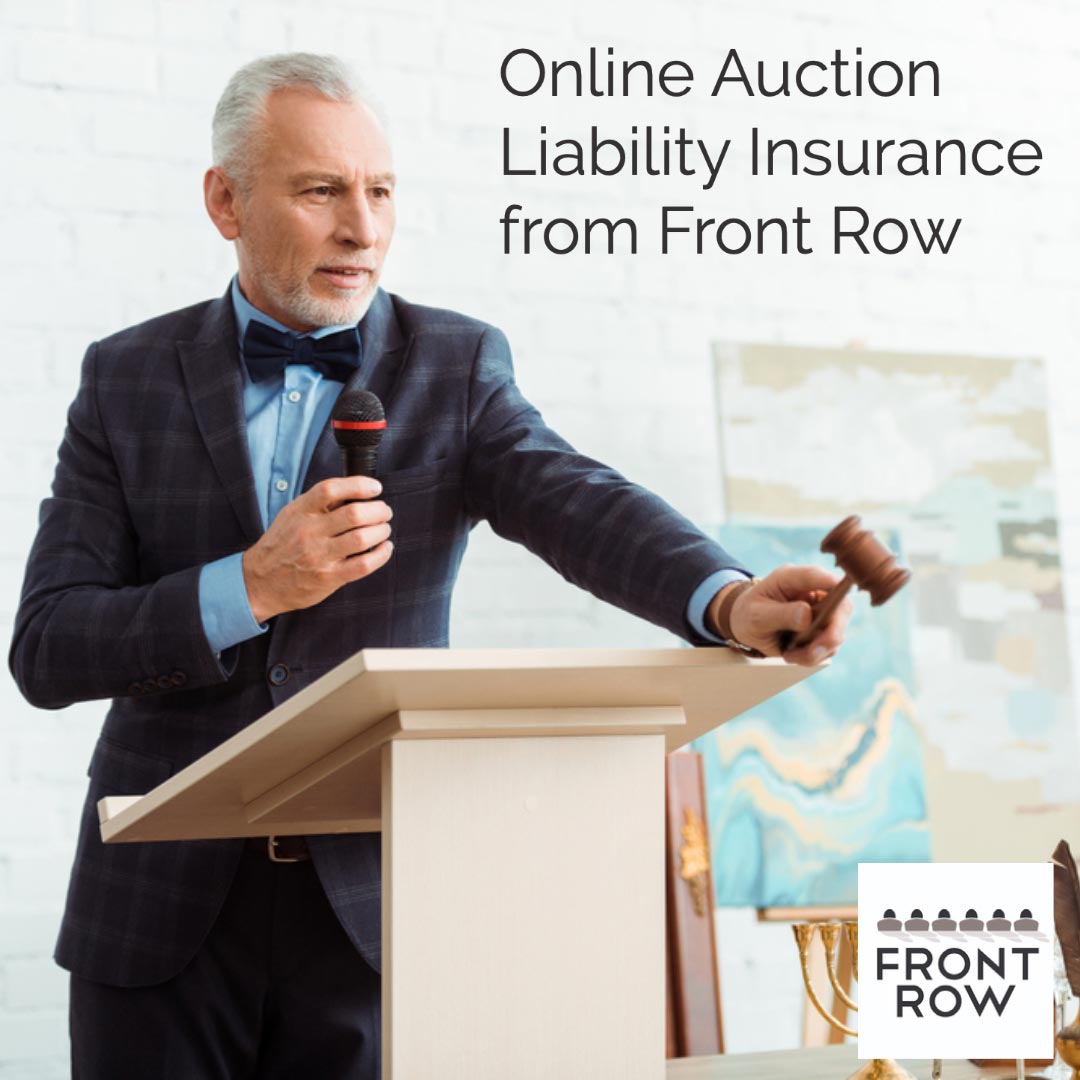 Source: 1657576549 Shutterstock image
Why do you need auction liability insurance? If someone is injured through an accident at your auction and you are found legally responsible, this coverage will protect you. It will also pay for property damage claims that the insured might become legally obligated to pay.
Thinking nothing bad can happen at an auction event? Well, below is an unfortunate incident that occurred at a real-life auction. This auction event may or may not have had insurance; let's hope they did, for their sake!
Property auction fire (2018) | Auction insurance covers fire damage
In 2018, a property auction ended in disaster when the auctioneer lit a small fire to "add atmosphere" to the house during a viewing. Flames from the fireplace spread through the upper level of the house. The upper level incurred significant damage and required extensive repair work.
Commercial General Liability coverage (in Front Row's event insurance policy) is designed to protect against all sums up to the coverage limit that the insured shall become legally obligated to pay for property damage to third parties arising out of the operations of the insured event. It includes the cost of a lawyer to defend you.
Front Row's auction insurance USA | auctioneer insurance US
Of course, we hope nothing bad happens at your auction, but as the above example demonstrates, such incidents cannot always be predicted or prevented. Therefore, it makes sense to purchase insurance for your auction. Front Row's online auction insurance in the US can cover:
Auctions
Harvest Festivals
Charity Benefits, Dances, Auctions, Or Sales
And more
What differentiates Front Row from other US auction insurance providers?
Principally, our policy is available for purchase online, 24/7. This is, of course, easier and more convenient than having to call or email an insurance agent for arrangement of the policy offline. Quite simply, you'll get your US auction insurance policy faster and with less hassle if you purchase it online from Front Row. Quotes are free.
Auctioneers, other auction professionals and venues can easily be added as additional insureds to the policy, for free. This maintains the professional aspect of everything and protects everyone involved.
Will there be drinking at the auction? Front Row's event insurance policy can include host liquor liability coverage; consider adding it to the policy.
Our online sites are renowned for their speed, efficiency and ease of use. Protect your short-term auction now by purchasing online from Front Row:
In Canada? Buy auction event insurance here.


About: Front Row Insurance Brokers LLC is an independent insurance broker that specializes in the entertainment industry. Front Row works hard to provide insurance protection for a very low cost. Should a claim occur, Front Row works diligently with clients and insurers to expedite the payment. Offices in: NY, Nashville, LA, Vancouver, Toronto, Montreal and Halifax.
Related posts:
Citations:
https://www.dailymail.co.uk/news/article-6101271/Property-auction-ends-disaster-owner-sets-entire-house-fire.html
DISCLAIMER: Informational statements regarding insurance coverage are for general description purposes only. These statements do not amend, modify or supplement any insurance policy. Consult the actual policy or your broker for details regarding terms, conditions, coverage, exclusions, products, services and programs which may be available to you. Your eligibility for particular products and services is subject to the final determination of underwriting qualifications and acceptance by the insurance underwriting company providing such products or services. This website does not make any representations that coverage does or does not exist for any particular claim or loss, or type of claim or loss, under any policy. Whether coverage exists or does not exist for any particular claim or loss under any policy depends on the facts and circumstances involved in the claim or loss and all applicable policy wording.