WHAT IS CYBER INSURANCE?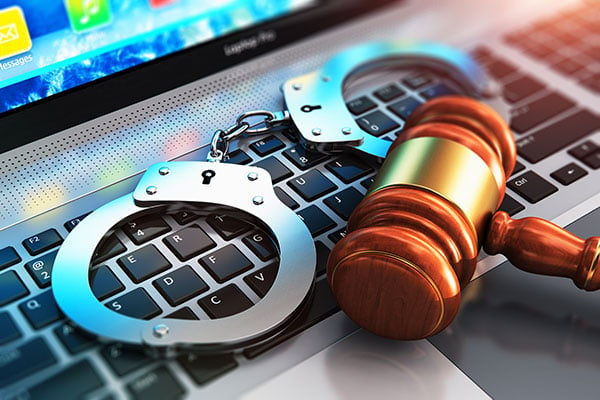 Cyber liability insurance goes by many names these days: Cyber Insurance; Cyber Security, Cyber Risk, Hack Insurance and others. However, the intent of all of these polices remains the same: a cyber insurance policy is an insurance product used to protect your business from data breaches on computer system(s), potentially exposing client information.
Comprehensive Cyber Liability

: Combines third-party (your customers/clients) cyber liability and first-party (you and your business) cyber crime expense coverage.

Digital Data Recovery Costs:

Covers destruction or loss of digital data resulting from a criminal cyber event.
Business Interruption:

Continuing normal operating & payroll expenses, and net profit before income tax that would have been earned had no interruption in service of the computer system occurred.
Extortion & Ransomware:

Provides coverage for costs associated with payments to those who threaten to disclose sensitive information.
Forensic Investigation:

Covers the legal, technical and forensic services necessary to assess the cause and scope of the cyber incident.

Cyber Incident Response Expenses
What does Cyber insurance cost?
Starting from just $300 CAD annually (pricing subject to change), with limit options up to $1,000,000.
While the most prominent cases report have been attacks against large companies such as Target, Sony and Home Depot; in fact, 43% of attacks are occurring against small businesses. Of the small businesses attacked, 60% never recover after a hack and go out of business within 6 months because of a lack of cyber security.
Front Row Insurance's Hackinsure provides protection against a range of online hazards – peace of mind is available online in five minutes.
WHAT ARE SOME WAYS TO SAFEGUARD AGAINST A CYBER ATTACK?
Now more than ever, it's important you protect yourself in every possible way. Here are a few tips we share with all of our clients:
Develop a password strategy: Using the same password across many devices and accounts is the easiest way to compromise security. Once a hacker gets their hands on a password, they can use it to compromise employee information as well as customer data, turning a single password breach into millions in damage.
Avoid collecting or storing payment information: Outsource payment processing and avoid collecting customer payment information such as credit card info on your own. Dedicated security staff have the resources and tools to protect data better than you can.
Educate your employees: It may seem like common sense, but it's not always. Develop a written policy about security & privacy and make sure employees are on board and understand their responsibility to protect confidential data. No business is "too small" for a hacker; the more prepared you are, the less at-risk you are.
And, of course, purchase Cyber Liability Insurance:

90% of small businesses do not currently have

cyber insurance

!

You need to know that your business will be protected against any security breaches. Our new product provides this protection. You can get insured online in just a couple of minutes:
About: Front Row Insurance Brokers Inc. is an independent insurance broker that provides cyber and office insurance for the lowest possible cost in addition to arranging custom policies for the entertainment industry. Should a claim occur, Front Row ensures that their clients receive the money they are owed per the insurance policy, as quickly as possible. Front Row has offices in Vancouver, Toronto, Montreal, Halifax, Los Angeles, New York, Nashville.

Related:
EBOOK: CYBER INSURANCE 101 / CYBER LIABILITY INSURANCE / CYBERSECURITY INSURANCE CANADA / HOW TO PROTECT YOUR COMPUTER SYSTEMS
WEBINAR: CYBERSECURITY BEST PRACTICES 101 W/ BEITNER
WEBINAR: CYBERSECURITY BEST PRACTICES FOR ENTERTAINMENT INDUSTRY
ONLINE CYBER INSURANCE FOR CANADIAN SMALL BUSINESSES
HACK INSURANCE: IT'S NOT JUST FOR BIG BUSINESSES
IS YOUR BUSINESS PREPARED FOR THE CONSEQUENCES OF A CYBER ATTACK?
4 WAYS TO PREVENT CYBER ATTACKS IN THE CREATIVE INDUSTRY
CYBER CRIME INSURANCE FOR NON-PROFITS
IF YOU ARE A GRAPHIC DESIGNER, YES, YOU NEED HACK INSURANCE
IF YOU ARE A PHOTOGRAPHER, YES, YOU NEED HACK INSURANCE
IF YOU ARE A FILMMAKER/FILM PRODUCER/HAVE A PRODUCTION COMPANY, YES, YOU NEED HACK INSURANCE
IF YOU ARE A THEATRE PRODUCER, YES, YOU NEED HACK INSURANCE
IF YOU ARE A MUSICIAN, YES, YOU NEED CYBER INSURANCE
IF YOU ARE A REAL ESTATE AGENT/WORK IN REAL ESTATE, YES, YOU NEED HACK INSURANCE
IF YOU ARE A PERSONAL TRAINER, YES, YOU NEED HACK INSURANCE
IF YOU ARE A HAIR/NAIL/BEAUTY SALON MANAGER OR EMPLOYEE, YOU NEED CYBER INSURANCE
PASSWORD PROTECTION & MANAGEMENT
OFFICE CONTENTS INSURANCE AND THE NEED FOR CYBER INSURANCE
FRONT ROW INSURANCE OFFERS SOLUTION TO SMALL BUSINESS CYBER CONUNDRUM