Safeguarding Your Students With Art School Insurance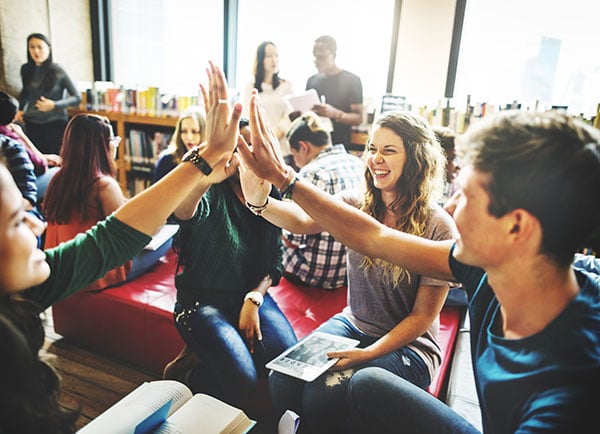 Safeguarding your Students and Protecting Your Art School (Part 1)
The priority for all schools and teachers must be the safety of the students that are entrusted to their care. A lot of research has been done over the last few years as to how we can all practice a higher standard of responsibility in that regard and as a consequence, school administrators and owners are expected to demonstrate a 'duty of care'. One recommendation is to establish a safeguarding policy for your school. Not only will this demonstrate your commitment to the well-being of your students, but should there be an insurance claim it could be helpful to show you have a set of standards and procedures acknowledged by all staff.
Before you begin to draft your policy, consider the following questions because the answers will help shape the final document: What are the potential risks to the children? Who may pose that risk and what situations might increase the risk? How will you check the backgrounds of your volunteers and staff? How will you respond to allegations of concern or harm?
When you start to write your policy, name your organization and then state the purpose and aim of the policy. Provide a link to the law that supports the policy and explain how the policy relates to the business's procedures around taking photographs or videos, internet use, recruitment, etc. Include an equality statement that commits to anti-discriminatory practice and clarify the scope of the policy – will it apply only to staff and volunteers who have contact with the children, or other people, like a janitor? Finally, identify review dates, so the policy can be updated at regular intervals.
Once this has been done, make sure you have specialty art school insurance for arts educators in place, like the Protégé Program, offered by Front Row Insurance Brokers. Front Row is the premier brokerage in Canada for coverage in the performing arts and supports a number of national and provincial organizations like PACT and Dance Ontario. Protégé comes out of their realization that insurance expertise should be available for small studio owners as well as the large organizations. They know their stuff and provide coverage through a quick online service at very little cost.
Related:
THEATRE INSURANCE 101 / THEATRICAL INSURANCE / PERFORMING ARTS INSURANCE
MAKE A POTENTIAL DISASTER A MINOR INCONVENIENCE / THEATRE INSURANCE
BRITISH PANTOMIME AND THEATRE INSURANCE
FAMOUS STAGE DISASTERS / THEATRE INSURANCE
THEATRE INSURANCE - VENUES AND GROUPS / THEATRE COMPANY INSURANCE
4 EASY STEPS TO READING A THEATRE INSURANCE POLICY
AERIAL INSURANCE / AERIAL ARTS INSURANCE
ACTONE INSURANCE / PERFORMERS INSURANCE
DIRECTORS AND OFFICERS (D&O) INSURANCE
CAST INSURANCE FOR LIVE PERFORMERS
INSURANCE FOR BODY PARTS / BODY PART INSURANCE
PROTÉGÉ: CUSTOM INSURANCE FOR ART SCHOOLS AND ARTS EDUCATORS
SAFEGUARDING YOUR STUDENTS WITH ART SCHOOL INSURANCE PART 1
SAFEGUARDING YOUR STUDENTS WITH ART SCHOOL INSURANCE PART 2
INTIMACY COACHES IN THE THEATRE WORLD / INTIMACY DIRECTORS
SHORT-TERM THEATRE INSURANCE / PUBLIC LIABILITY INSURANCE FOR PERFORMERS