Script Clearance and Title Search Report Cost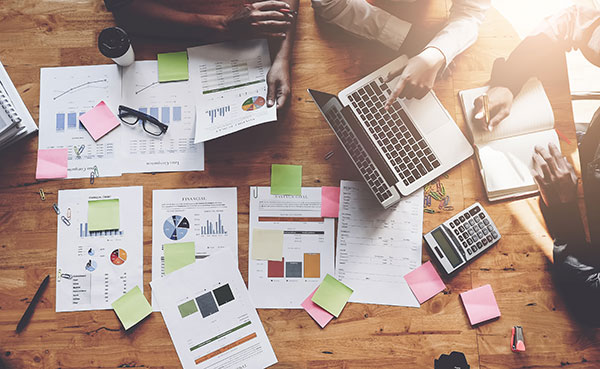 SCRIPT CLEARANCE REPORT COST
Script clearance reports give you a detailed list of all the story elements in your project that might cause problems in any of these categories:
defamation
story rights issues
A "clearance" or "script clearance" company will read the script and make a list ("clearance report") of all the places in it where there could be legal trouble. Then, they'll research all those items and present you with notes on what looks safe ("clear") to use and what might get you into some problems ("not clear"). Look for a company that will suggest solutions as well, among them providing contact information for rights holders and presenting you with "clear" alternatives for scripted items that are problematic.
As in most industries, the faster you need the work done, the more it will cost. Most script clearance companies have a range of turnaround options for a feature film report, ranging from a few days to a few weeks. You can expect to pay anywhere from $1000 to $3000 (Canadian dollars) for the first full report on a feature film script, depending on the turnaround you need and the company you hire. [U.S. title search prices range from $275-$1250.]
Additional billing often follows when more requests come from both the art department (names to use on signage and props) and the story department (revised drafts and/or one-off name changes to be checked). Script clearance companies bill in different ways for that follow-up work (by the hour, by the item), so consult with them regarding procedures to find the best way forward for the way you work.
A theatrical feature that is heavy on art department requests + has many rewrites that need review can run up a bill of well over $5000 for clearance work.
Clearance reports for a TV series are not typically prepared in the same short time period as they are for a feature film report (during a weeks-long shoot). A television series can have a production schedule that stretches for many months and the script clearance reports will be generated when each episode goes into production. Here too, there can be many sets of revisions and many art department requests. The art department clearances for episodic series work can be much heavier in the first season of the show when set dressing is going up for the first time.
The cost for these series reports is usually billed per episode (rather than for a full season) and vary depending on the length of the script. You might pay $100 for a report on a short 10-page web series or kids' animated show, but on the other end of the spectrum, a one-hour episode script might run you closer to $1000. Another added cost for series work is if you need your reports done faster than the usual promised turnaround times; that can add 50% to the price. This sometimes comes into play with web series projects that might not be aware of the E&O requirement for script clearance reports until just before they start shooting.
There are several script clearance companies based in Canada and plenty in the U.S., where the reports were first developed in the early 1950s. You'll have plenty of options for finding a company that offers what you need. Most clearance companies have a rate sheet they'll share upon request while others will only quote on a per-project basis. You'll obviously want a company that has a good track record over a long period of time and probably one that has its own E&O coverage.
Another thing to ask for if your project will be on a streaming service is, "have you worked already for [Netflix, Apple TV, Hulu, etc.]?" Some of those companies have a long-ish vetting process for service providers with whom they are unfamiliar.
Sometimes a project doesn't need an entire script "cleared" but instead has just a few names that need to be researched. Depending on the company, this type of request is billed at either an hourly or a per-item rate. This approach can work well for a cash-strapped project that has experienced production personnel who can read the script and send the notes needed for the clearance house to do their work. Assuming that the art department personnel are well aware of the intellectual property issues involved in dressing a set, sending only a short list of character names out for clearances can be an excellent low-budget solution.
TITLE SEARCH REPORT COST
Pricing on title search reports is a lot less complicated than for script clearances. Simply stated: for any given title, you'll need to select the turnaround time and the geographic scope of the report. Again, the faster you need the work done, the more it will cost. Unlike a script clearance report – in which the scope of the search is determined by the geographic setting of the story – the production's distribution plan dictates the scope of the title search.
If production counsel feels strongly that the broadest possible scope is needed, then that will add to the cost of the report. The broader the scope, the more sources are consulted and the cost increases with additional research time involved.
A title search report of limited scope at a longer turnaround time might come in at less than $300. However, once you add in a speedier delivery and your lawyer or broker's insistence on a more robust geographic scope, a title search report can cost upward of $3000.
There are even more options for providers of title search reports in North America than there are for script clearance reports, so shopping around would be wise. When in doubt, the wisest route is often picking the company that comes best recommended to you. As with any professional service provider, a referral from a company that has a long and solid track record with another company is invaluable.
Another difference between title search reports and script clearance reports is the opinion factor. Good clearance reports offer plenty of opinions about what is and is not "clear." Title searches, on the other hand, have "just the facts, ma'am." The research company is not authorized to provide you an opinion on whether the title is clear for use. That has to come from a lawyer.
SCRIPT CLEARANCE RESEARCHER / TITLE SEARCH COMPANY
Eastern Script specializes in providing research services for the entertainment industry, including script clearances and title searches. Visit their website here: https://www.easternscript.com/
Guest post by Anne Marie Murphy
amm@easternscript.com
(844) 842-3999


Related Posts: