SpottedRisk Disgrace Insurance

An objective measure for mainstreaming a once vague and fraught insurance product
If businesses that employ entertainers aren't terrified by the potential impact of scandal, they're not seeing the whole picture. Blasted out in headlines around the world, and amplified by social media, celebrity disgrace has never been more prevalent or topical than it is today.
The financial and reputational fallout can be devastating following a high-profile disgrace incident; just think about the repercussions for those working with Matt Lauer, Jussie Smollett or Louis C.K.
Disgrace is an ugly and expensive problem for any business that works with entertainers — and now, uniquely, SpottedRisk has developed a parametric approach to qualifying disgrace events in the same way earthquakes or hurricanes are objectively measured. Through a data-driven, analytical reinvention of the legacy disgrace coverage, SpottedRisk created the Public Outcry Score™, an independent measure of the recall and severity of celebrity disgrace after an event occurred as determined by the public – not by Lloyd's or a room full of actuaries.
If the public decides that a celebrity is unable or unlikely to recover, a claim is triggered. It's as simple as that.
Front Row is pleased to provide its customers who are domiciled in the US with access to the SpottedRisk Disgrace Insurance coverage.
For now, coverage is only available to US domiciled insureds, and public surveys are based on a demographically representative spread of the US population.
Disgrace Claims Summaries
Jussie Smollett is an American actor and singer, best known for his role on the Fox television series, Empire. On January 29, 2019, Smollett claimed he was attacked by two masked men who put a noose around his neck and doused him in bleach while yelling homophobic and racist slurs. But the police determined Smollett had orchestrated the attack, and he was subsequently charged with filing a false police report.
Following Smollett's arrest, Fox announced it would be removing him from the final two episodes of the fifth season of Empire. With Empire's sixth and final season set to premiere in fall 2019, Smollett has been written out of the show. This would have resulted in a $2,000,000 claim for Fox had they held a $10,000,000 policy on the cast of Empire.
Matt Lauer is an American television news anchor best known as the co-host of NBC's Today show. On November 29, 2017, Lauer was terminated by NBC after another NBC employee reported Lauer sexually harassed her while on location and in New York. In the weeks that followed, several other complaints were filed by former NBC employees accusing Lauer of similar inappropriate behavior.
Lauer was terminated without a monetary settlement, as he was fired for cause. Following the accusations and public media coverage, NBC faced intense public backlash. This would have resulted in a $6,000,000 claim for NBC had they held a $10,000,000 policy naming Matt Lauer as insured talent.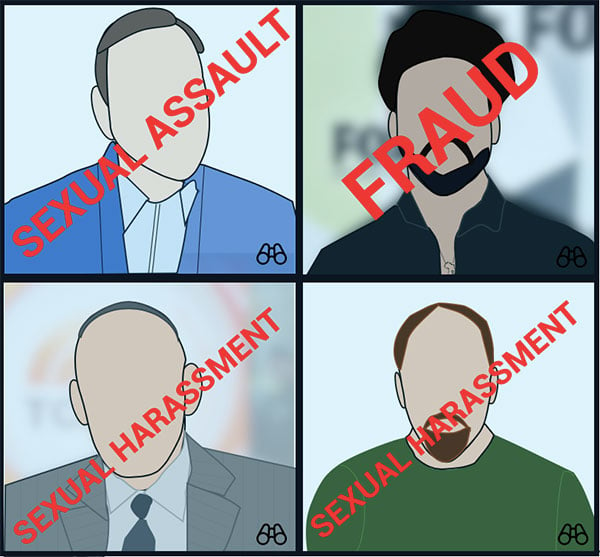 Related Blog Post: