Why do fictional character names need to be researched?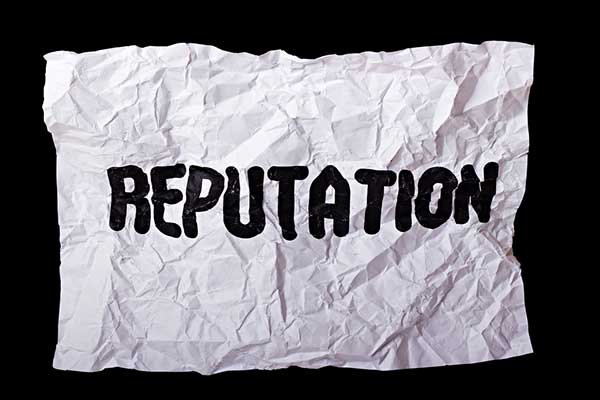 In a scripted context, it is an important step for there to be a script report that is ordered.
This is a research document done by a separate research company and they will take the proper names used in the script (full character names with first and last names), proper names of fictitious businesses or organizations or schools or whatever is in the script that is fictitious and they will run a search.
The script report will show the results of that search and they will come up with all the individuals in that geographic region where the film takes place, the number of individuals, any sort of close sounding business names or other proper names and then it is up to the producer to work with a clearance lawyer to determine whether or not the matches are too close or too similar. If they are, then that might result in having to change the name. It might result in having to submit a new search for the research company to undertake.
Basis on which I would advise clients to change character names:
if the name is so original that only a few real-life individuals share that name


if the character is depicted negatively or doing negative things which could impact the life of an actual individual (

E.g.,

this person might be sitting at home and see their name depicted on screen and decide that they don't like the way they were portrayed, it might be too close to their real life, they might decide that their privacy has been invaded or their reputation has been damaged, etc.)
So, in order to mitigate against that, we look at the research report to determine whether or not the names need to be changed.
Nathaniel Lyman is a lawyer at Chandler Fogden Aldous Law Corporation in Vancouver, British Columbia, where he provides legal services exclusively in the areas of film and television. His clients include production companies, individual producers, animation studios, writers, directors, performers, and others in the creative fields. He was admitted to the British Columbia bar in 2013 after graduating from the Peter A. Allard School of Law at the University of British Columbia.
Are you a producer in Canada or the US? Get a quote for film producer's E&O insurance here.
About: Chandler Fogden Aldous is a leading entertainment law firm based in Vancouver, BC. They have extensive legal and business experience in the areas of film, television, digital media, and music. http://www.cfalaw.ca/
About: Front Row Insurance Brokers Inc. is an independent insurance broker that specializes in the entertainment industry – specifically, the film industry. Front Row works hard to provide insurance protection for a very low cost. Should a claim occur, Front Row works diligently with clients and insurers to expedite the payment.
Disclaimer: Informational statements regarding insurance coverage are for general description purposes only. These statements do not amend, modify or supplement any insurance policy. Consult the actual policy or your broker for details regarding terms, conditions, coverage, exclusions, products, services and programs which may be available to you. Your eligibility for particular products and services is subject to the final determination of underwriting qualifications and acceptance by the insurance underwriting company providing such products or services. This website does not make any representations that coverage does or does not exist for any particular claim or loss, or type of claim or loss, under any policy. Whether coverage exists or does not exist for any particular claim or loss under any policy depends on the facts and circumstances involved in the claim or loss and all applicable policy wording.
Related: