The 10 Best Filmmaking Books | Top Books on Filmmaking / Videography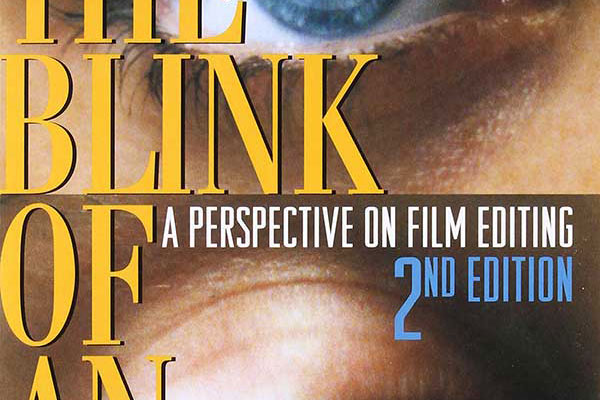 Let's review Front Row's top 10 books on filmmaking. We'll discuss:
(in no particular order)
1.
In the Blink of an Eye | best books on film editing

In the Blink of an Eye [Amazon Link] by celebrated film editor Walter Murch is certainly one of the most well-known and well-respected books on film editing. And even if you're not an editor yourself, the better you understand editing, the better a filmmaker you'll be, overall.

It is a slim volume of under 150 pages. The book discusses the aesthetics and practical concerns of cutting film; many of these concepts can also be applied to digital editing.

One user's comment (Jake) on Goodreads: "I'm glad to report that the book is refreshingly non-dogmatic, optimistic even, about the way we will interface with cinema in years to come."
2.
Rebel Without a Crew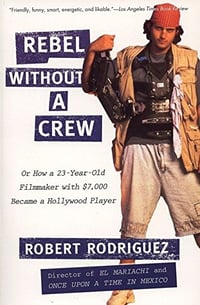 While directing El Mariachi in the early '90s, Robert Rodriguez kept a diary that would become the basis of this book, Rebel Without a Crew [Amazon Link].
The book is funny and informative for independent filmmakers who are trying to make a movie as cheaply as possible. Although some of the film-focused techniques Rodriguez used many seem a bit dated for today's digital filmmakers, there is still insightful information here on how Rodriguez handled pre-production, production and post-production for El Mariachi.
3.
On Directing Film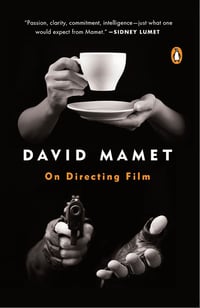 David Mamet is very much one of those love-him-or-hate-him type of writer/directors, but there is no denying that he is a thoughtful individual and all filmmakers can likely learn a thing or two from him. This On Directing Film [Amazon Link] book was published around the same time that his underrated film Homicide (1991) was released.
This slim volume (128 pages) includes a chapter on one of the thorniest questions in filmmaking, "where do you put the camera?"
4.
Making Movies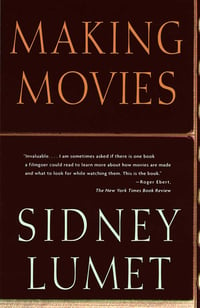 Sidney Lumet (Dog Day Afternoon, 12 Angry Men, Serpico, Network) is generally regarded to have been a highly competent film director and his Making Movies [Amazon Link] book is part-memoir, part-instructional manual on how to direct movies.
The book includes chapters on screenwriting, directorial style, directing actors, art direction, editing, music, sound mixing, and more.
5.
Directing Actors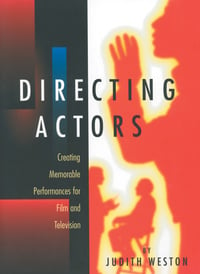 Directing Actors [Amazon Link] by Judith Weston is a well-reviewed book on both Amazon and Goodreads. Weston is a renowned acting consultant to directors of film & TV.
This substantial book (300+ pages) includes chapters on the actor-director relationship, listening and talking, actors' choices, script analysis, casting, rehearsal, and more.
6.
How to Shoot Video That Doesn't Suck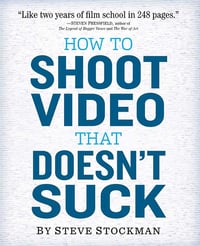 A more modern entry compared to the aforementioned books, and focused more on videography, How to Shoot Video That Doesn't Suck [Amazon Link], published in 2011, has received solid reviews across both Amazon and Goodreads.
Sections include "Think like a director", "Preparation – The secret of the pros", "Setting the stage", "How to shoot video that doesn't suck", "Special projects", "After the shoot", and "Wrapping up the project".
One user's review (DG) on Amazon: "Excellent tips that get right to the point. I got a lot out of this book to apply to short video interviews, etc."
7.
Cinematography: Theory and Practice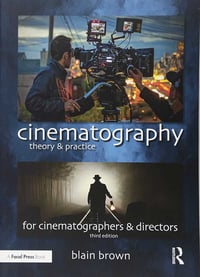 Blain Brown is a cinematographer, director and writer based in LA. His book Cinematography: Theory and Practice [Amazon Link] has become one of the most well-regarded books on cinematography.
The book includes sections on visual language, coverage & continuity, color, cameras & sensors, measurement, exposure, image control, lighting, camera movement, data management, and more.
This book covers the artistic side as well as the deeper technical elements of cinematography.
8.
Master Shots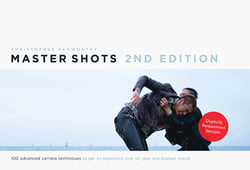 Master Shots [Amazon Link] is a three-volume series about filmmaking best practices. This Volume 1 is about advanced camera techniques.
Volume 1 features best practices for shooting fight scenes, chase scenes, dramatic shift, dialogue scenes, sex scenes, and more. Volume 2 [Amazon Link] is on shooting dialogue scenes and Volume 3 [Amazon Link] covers camera setups.
These books include many clear pictures and references to help filmmakers understand the concepts.
9.
The Filmmaker's Handbook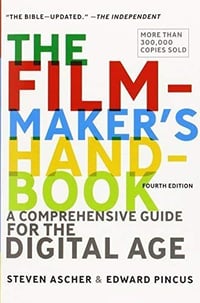 The Filmmaker's Handbook: A Comprehensive Guide for the Digital Age [Amazon Link] has received positive reviews across Amazon and Goodreads. At almost 900 pages, it certainly is comprehensive, as its title claims. The author, Steven Ascher, is a Harvard graduate and documentary filmmaker.
The book has chapters on developing the project, digital systems, camcorders, film cameras, lenses, recording systems, lighting, editing, sound mixing, distributing, & more.
10.
Save the Cat!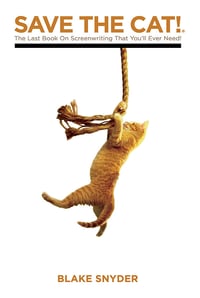 Save the Cat! [Amazon Link] is a book on screenwriting. The book's late author, Blake Snyder, was an American screenwriter, consultant, author and educator based in LA.
The book includes helpful advice for both novice and professional screenwriters to improve their ideas, pitches, story structure, dialogue, revisions, and more. At the end, it has a helpful glossary of common screenwriting terms used in Hollywood.
User comment (Yanick) on Amazon: "Very interesting, not theory obsessive; the goal of the book is to allow you to build a Hollywood-minded script."
Get Film Insurance | Film Production Insurance | Filmmaking Insurance
If you're reading books about filmmaking, chances are that you're a filmmaker or planning to be one. And if you're a filmmaker, you'll want to consider insuring your valuable filmmaking gear and film productions. Consider Front Row Insurance:
Short-Term Film Insurance

(Canada): provides coverage for up to 15 consecutive days of shooting, with no minimum premium. The coverage is available online 24/7. Covers rented gear, rented locations, rented props, sets, wardrobes, and more. Quotes are free.

DigiGear Insurance

(Canada): custom equipment insurance for owners of: cameras, sound and lighting gear working in the film/TV industry. Also available online. Quotes in 2 minutes. Policy available in 5 minutes. Shop from your phone.
US-based filmmakers can view Front Row's US policies here.
About: Front Row Insurance Brokers Inc. is an independent insurance broker that specializes in the entertainment industry – specifically, the film industry. Front Row has 51 staff in 8 offices that have a combined 530+ years of experience serving the film industry. Front Row is the largest film insurance broker in Canada. Front Row works hard to provide insurance protection for the lowest possible cost. Should a claim occur, Front Row ensures that clients receive the money they are owed per the insurance policy, as quickly as possible.
Related posts:
Amazon Associates Disclosure: Front Row Insurance is a participant in the Amazon Services LLC Associates Program, an affiliate advertising program designed to provide a means for sites to earn advertising fees by advertising and linking to Amazon. This post may contain affiliate links. There is no additional cost to you.