Helicopter Film Insurance: Protect your production against a crash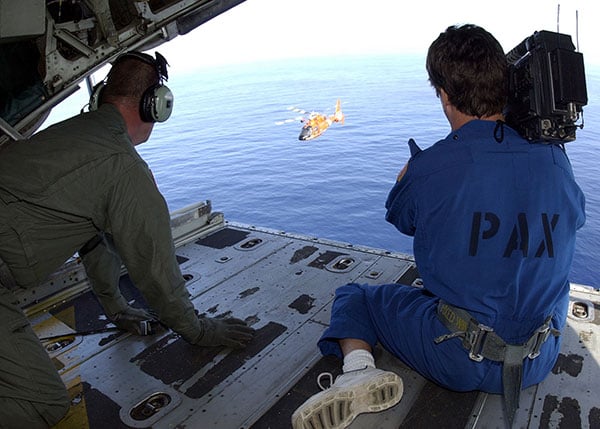 Film productions often use helicopters for aerial filming
To make sure you are covered when using a helicopter during your film production you should never sign a contract with respect to the use of aircraft without first having our office, or a specialized film insurance broker, review the document.
If the aircraft is being used as a prop/set and is not in motion, then insurance for damage to the aircraft itself would be provided under the Prop/Set/Wardrobe coverage subject to policy limits, and liability insurance coverage would be provided under the Commercial General Liability policy. However, if the plane is in motion either under its own power or being propelled by any other means (i.e., being towed), then coverage may be compromised and special non-owned aircraft insurance / aerial liability coverage may be needed.
Guidelines for helicopter film insurance:
Require the company from whom you are renting/leasing the aircraft from to add the Production Company as an additional insured to their insurance policy
Request a Waiver of Subrogation with respect to hull damage
Request that their policy contains a Cross Liability Clause
Request that their policy includes coverage for passengers
Request a Certificate of Insurance showing the limits of coverage and confirming that items a, b, c, and d have been included in their insurance coverage
Obtain a Hold Harmless Agreement from the owner of the aircraft. This should be included as part of your rental agreement. Legal counsel should assist with this agreement
Aircraft Insurance Questionnaire
If any aircraft are hired, we will have to arrange Non-Owned Aircraft Liability coverage protecting your legal liability for bodily injury and property damage to hired parties arising out of the use of the aircraft. In order to arrange this coverage, we will need the following information:
Exact dates of use
Location
Owners Name
Description of the aircraft, including registration number
Name of the pilot and number of hours experienced in aircraft
Details concerning filming activities, i.e. storyboard
Number of persons in aircraft at any one time and relationship to the production company
The seating capacity of the aircraft
Value of hull if Hull Insurance is required on the aircraft
Alternatively, the production company can be added as an Additional Insured to the Aircraft Owners Hull and Liability Policy. Please call for details.
Image credit: The above image is a work of a sailor or employee of the U.S. Navy, taken or made as part of that person's official duties. As a work of the U.S. federal government, it is in the public domain in the United States. This file has been identified as being free of known restrictions under copyright law, including all related and neighboring rights. This Image was released by the United States Navy with the ID 021220-N-7590D-025