Earthquakes and Film Production: What to do when the Earth Moves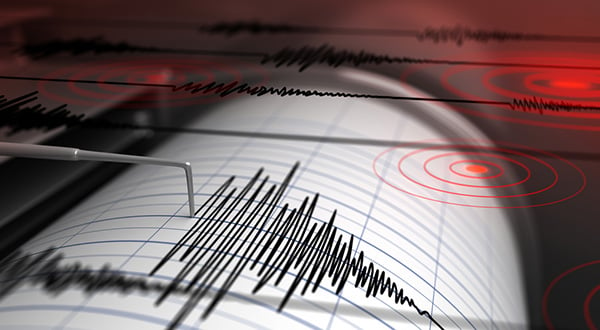 If you are indoors on a film production set or in a film production office...
Drop, cover and hold on:
Drop under heavy furniture such as a table, desk, or any solid furniture.
Cover your head and torso to prevent being hit by falling objects.
Hold onto the object that you are under so that you remain covered.
If outdoors on a film location:
Stay outside.
Go to an open area away from buildings. The most dangerous place is
near exterior walls.
If you're in a crowded area, take cover where you won't be trampled.
If in a production or picture vehicle:
Pull over to a safe place where you are not blocking the road.
Avoid bridges, overpasses, underpasses, buildings or any structure that could collapse.
Stop the vehicle and stay inside.
Listen to your car radio for instructions from emergency officials.
If power lines are down, do not attempt to get out of the car.
Avoid the following in an earthquake:
Doorways, which can slam shut and cause injuries.
Windows, bookcases, tall furniture and light fixtures, which can shatter or lead to other injuries.
Elevators: get out as soon as you can.
If you're near a coastline in a high risk area during a strong earthquake, immediately move inland or to higher ground until officials declare the area safe.
Front Row is experienced with insuring productions against earthquakes: ask us how.

Related Posts:
Earthquakes and Film Production: Know the Risks and be Prepared
Earthquakes & Film Production: Prepare an Emergency Kit before the Quake