Production Companies and Watercraft Use | Filming on Water, Boats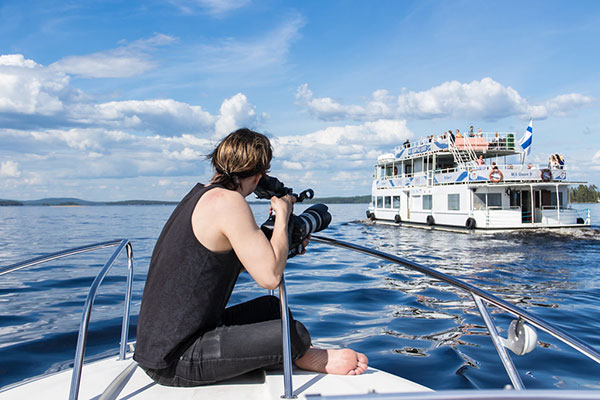 Film Set Guidelines - watercraft use
Use boats safely to protect your cast and crew during your film production. The following suggestions will result in the best film insurance premium with the deductible:
Follow all boating regulations
Ensure that the operator knows how to operate the boat competently and safely
Make sure that the boat is seaworthy
Know the boat's load capacity, do not overload the boat
Allow only essential cast & crew members on the boat (others should remain on land)
Do not smoke on board. Fire at sea is a serious potential hazard
On the Boat - Guidelines
Put equipment and tools in their place and use straps to secure tripods and other filming gear
Secure hatch covers so they will not slide or shift
Keep passageways clear and do not block emergency exits
Keep the deck clear of potential slipping and tripping hazards
Boats that are tied to the dock during filming and are not on the water under their own power will be covered under props/sets/wardrobes coverage on the entertainment package insurance policy. Talk to your film insurance broker if the boat is under power.
Have backups in place so you will be ready if anything goes wrong during filming.
Emergency Backups re: Watercraft
A reliable communication system
Safety lines, nets, observers, or divers for filming in rivers or other bodies of water where potentially hazardous conditions exist (e.g., swift currents, thick underwater plant life, or rocks)
Stationing emergency rescue workers downstream of having a safety boat nearby
A specialized film insurance broker is best able to present the risks associated with your film production to the film insurance underwriter to ensure that you receive the best coverage and premium for your production
Front Row Insurance Brokers are specialized Film Insurance Brokers. Please contact us if you have any questions.
Related Post:
FILM PRODUCTION INSURANCE AND WATERCRAFT: DON'T HIT A ROCK