Producers E&O: Avatar Producer Receives Credit Where Credit Is Earned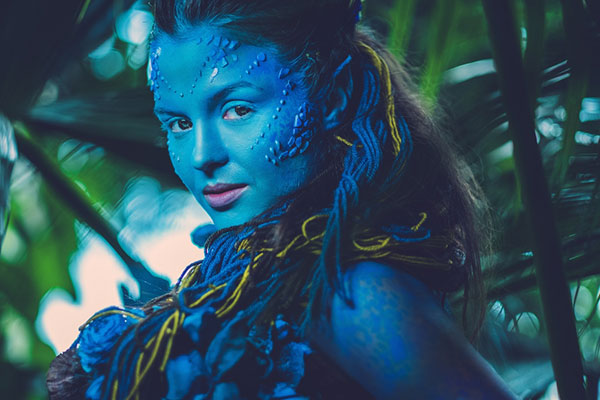 James Cameron's Avatar and E&O Insurance
TV & Film Producers E&O protects producers from unfounded claims alleging misappropriation of film story ideas.
Avatar is a movie that was released in 2009. Most people think James Cameron came up with it, including James Cameron. Until one day a man spoke out and claimed that he pitched this multi-award winning movie to Cameron. Sounds like a case where Producer's Errors & Omissions insurance might come into play.
Apparently the two had a meeting in the early nineties, and it was at this meeting that Cameron, also known as the director of The Terminator, decided to start getting movie ideas from someone he barely knew. Not likely! As the judge put it: Cameron's ideas before 1991 included "transporting consciousness to another form, evil mercenaries attempting to exploit resources in a jungle-like setting, a jungle containing bioluminescent plants and unusual animals, a protagonist fighting alongside natives against a superior fighting force and a sentient planet."
Since the plaintiffs claims appear to be somewhat frivolous, let's take a look at Producer's Errors & Omissions Insurance and see how it would help in this situation. E&O Insurance covers legal liability and defense for the production company against lawsuits alleging unauthorized use of titles, formats, ideas, characters, plots, plagiarism, unfair competition, breach of contract (implied-in-fact). It also protects against alleged libel, slander, defamation of character and invasion of privacy. This coverage will usually be required by a distributor, broadcaster or financier prior to the release of any theatrical or television production.
Production financing will usually not flow until E&O coverage is in force. When quoting Producer's Errors and Omissions Insurance on a film project, we always ask if the producers have "title clearance" and if they have done their legal due diligence to make sure they aren't engaging in copyright infringement. In the case of Avatar, Cameron would have had to represent on the E&O application that to the best of his knowledge, he was not willfully copying someone else's work. In the event of a lawsuit, the insurance carrier will cover defense costs associated with the suit.
In addition, producer's E&O will even pay for rulings against the E&O policyholder. If, however, the client has misrepresented a fact or committed a crime, the policy becomes void. E&O Insurance is a worthwhile investment if you're a film producer.