Conference & Event Insurance: What You Need To Know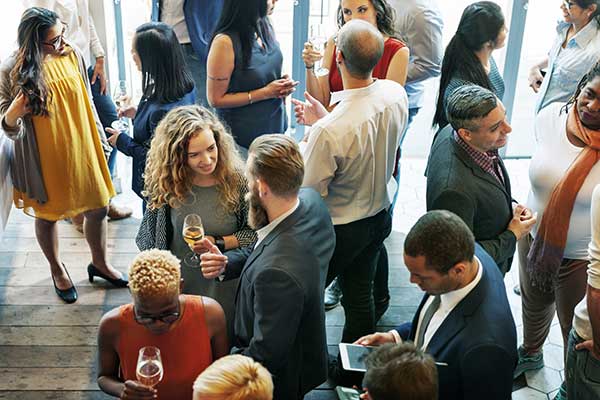 Conference & Event Insurance
We all know that person who had a little too much fun and did something they fully regret the day after an event or worse, treated their weekend conference like a trip to Vegas. If you're on the event planning side of these meetings, you'll want to understand the type of event insurance required by your venue to protect yourself and your staff against all possible scenarios. Here is your guide to obtaining the right coverage for your next office event or conference:
What exactly is event insurance? Often called Special Event Insurance, or Short-Term event insurance, this insurance is designed to protect your event - whether it's a conference, business party, festival or something else from ALL of the possible circumstances that might occur during your event that are beyond your control. This includes potential lawsuits caused by damage to the location you are renting or lawsuits that arise if your guests are injured at the event.
What are the venue requirements? If you're hosting your office event or conference at a third-party venue or on municipal property, event liability insurance is pretty much always required - especially where alcohol is involved. Even if your event is hosted at your boss's mega-mansion, you'll want to double check the homeowner's policy because parties of a certain size are often not covered - again, especially when alcohol is being served.
Make sure your rentals are protected In the case that you're renting tables, chairs, sound equipment or anything else you might need for your event, consider what might happen if your vendor ends up being a no-show or if any of your rentals are damaged. You'll want to be covered if that's the case (hello, unpredictable winter weather). Accidents happen and sometimes you just can't tell how much crazy fun your co-workers might have…
Protect yourself against staff injuries? It's all fun and games until somebody gets hurt! Protect yourself against guest injuries or a guest or relative suing you in the case of a bad injury. Event insurance will cover you if you are sued by a guest by providing a free lawyer to defend you and paying the judgement costs awarded to your injured guest.
Regardless of where, when, and how your next office event or conference comes together, obtaining the right level of event insurance will give you peace of mind that you're covered in the event that anything goes sideways, which does happen more than you'd think.
Feel free to give us a call if you'd like an expert to answer any questions or obtain a quote for your next event online in a couple of minutes by clicking here.
Are you in the US? Event insurance in the US can be arranged quickly through our online program.
RELATED LINKS:
Event Insurance 101 & How to Protect Your Events
Conference & Event Insurance
Holiday Office Party Insurance
Kid's Birthday Party Insurance