What is an example of a cast insurance claim?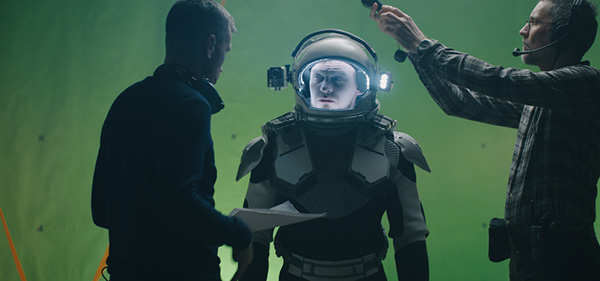 Q: Does cast insurance have to be purchased separately from a production policy?
A: No, cast insurance is part of a production policy. You may see production policies without cast coverage, but only because the coverage has been declined. It is not a separate policy. The largest limits on a production policy are typically: i) cast coverage and ii) negative film & faulty stock coverage. Cast claims can be among the biggest claims that a project can incur. The largest cast claim was approx. $50M USD, on the Fast & Furious franchise, as a result of Paul Walker's tragic death. The largest cast claim in Canada resulted from Heath Ledger's death during production of The Imaginarium of Doctor Parnassus (2009). Ledger's role, you may recall, was recast with three actors: Johnny Depp, Colin Farrell, and Jude Law.
The costs associated with replacing an actor mid-production due to injury or death can be huge. Production has to come to a grinding halt, suitable new actors have to be found, and then production has to restart. The costs of doing these extra shoots would be covered by cast insurance. The insurance company would look at the initial budget of the production and cross-reference this with the extra costs incurred to complete the project. The production has to demonstrate that all these extra expenses incurred were truly necessary to complete the project. They would have to show how much overtime the crew was paid, extra costs for cast, locations, equipment rentals, hair & makeup, etc.
Negative film & faulty stock insurance covers losses to your actual footage. This term is from an older era of filmmaking where productions shot on celluloid and, of course, there is a higher risk of celluloid being lost or damaged, in part because it is flammable, etc.
There is a possibility here that all of your footage could be lost, and you would have to reshoot everything. Cast and neg/faulty stock insurance will always have a limit that is around the full gross budget of the production because there is the risk that everything would have to be redone.
— David McLeish | Account Executive, Front Row Insurance
Courtesy of the BIPOC Credits podcast: https://shows.acast.com/bipoc-credits
Are you a producer in Canada or the US? Get a quote for film production insurance here.
About: Front Row Insurance Brokers Inc. is an independent insurance broker that specializes in the entertainment industry – specifically, the film industry. Front Row works hard to provide insurance protection for a very low cost. Should a claim occur, Front Row works diligently with clients and insurers to expedite the payment. Offices in: Vancouver, Toronto, Montreal, Halifax, NY, and LA.
Disclaimer: Informational statements regarding insurance coverage are for general description purposes only. These statements do not amend, modify or supplement any insurance policy. Consult the actual policy or your broker for details regarding terms, conditions, coverage, exclusions, products, services and programs which may be available to you. Your eligibility for particular products and services is subject to the final determination of underwriting qualifications and acceptance by the insurance underwriting company providing such products or services. This website does not make any representations that coverage does or does not exist for any particular claim or loss, or type of claim or loss, under any policy. Whether coverage exists or does not exist for any particular claim or loss under any policy depends on the facts and circumstances involved in the claim or loss and all applicable policy wording.
Related: