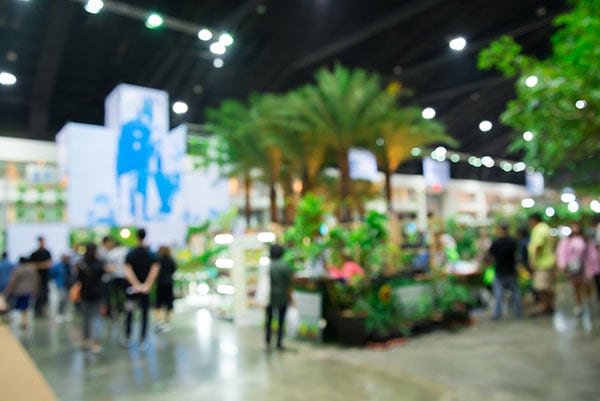 Planning a Gardening Show? Protect yourself with Event Insurance
Planning an annual flower show, competition, plant sale, or garden tour? You should consider getting Garden Show Special Event Insurance. Gardeners know better than anyone that events can be unpredictable. Disasters strike even the most careful and diligent gardeners. That's where insurance comes in. Having the right garden show insurance policy protects you from those unforeseeable dangers and gives you peace of mind—not quite the blissful serenity of a well-tended garden, but close enough!
Opening your garden to the public or hosting an event brings its own set of challenges, which is why most rental venues will require you to carry event insurance. Often, this will be stated explicitly in the rental contract, including the liability amounts required. Venues want to be protected in case your guests damage property or someone is injured at your event and tries to sue. If you are renting equipment, like a sound system, tent, or a marquee, you will also want coverage in case that property is damaged.
If your organization is hosting a garden event at a private residence, the homeowner's policy likely will not provide adequate insurance. Parties of a certain size may be excluded. Your organization will need to have Event Insurance in place in the unlikely event that a guest is injured. That stone walkway or water feature might look lovely, but it could also be a tripping hazard!
One-day garden event insurance (Canada) is inexpensive and available online. Policies start at $105 CAD (subject to change) and at no additional cost certificates can be provided to your gardening show venue that prove you are protected.
Are you in the US? Event insurance in the US can be arranged quickly through our online program. Only available in California, New York and Texas at this time. Check back soon for more availability.


RELATED LINKS:
Event Insurance 101 & How to Protect Your Events
Holiday Office Party Insurance
Kid's Birthday Party Insurance
Planning a Garden Show?