Holiday Party Insurance | Christmas Party Insurance: US and Canada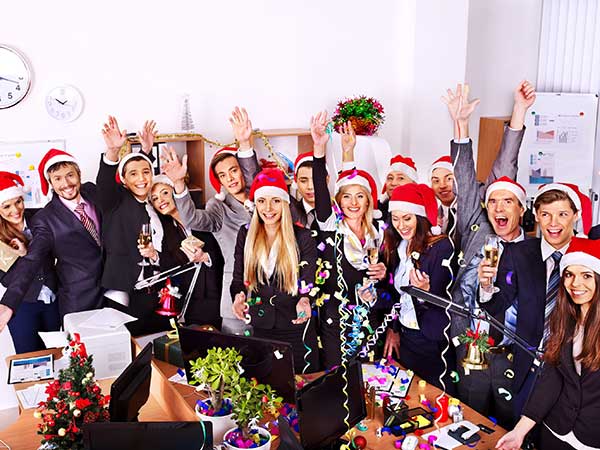 Holiday party insurance
(US & Canada)
Throwing a party in your office or at your home or maybe you are renting a venue?
Well, you're going to need one-day special event insurance.
What is event insurance?
Short-term event insurance protects you from lawsuits caused by damage to the location you are renting or lawsuits that arise if your guests are injured. Your rented venue is likely going to ask for evidence of liability insurance so the venue owners are not drawn into your lawsuit.
What would I need event insurance for?
Hosting a company party during the holidays is a great time to bond with coworkers. Parties are fun until your staff are injured. What if your employee is forced to sue your company? Will your business office insurance cover a holiday party? Event liability insurance will cover you if you are sued by providing a lawyer to defend you and paying the judgement costs potentially awarded to your injured guest.
If you are hosting a Canada Day party in a municipal park, or on a municipal beach or on crown land you may need a permit that requires you to show evidence of insurance. Often the permit will specify the liability amount required. Front Row's event insurance can provide limits up to $5,000,000 online.
Are you hosting the holiday party around Christmas at your house? Check with your home insurer to see if you are covered. Parties over a certain size are most likely not covered especially if you serve alcohol.
If you are serving alcohol, try to hire a caterer to serve the drinks and purchase host liquor liability insurance.
What happens if your marquee blows away and injures other people in the park? Lawsuits from a cartwheeling marquee would be covered with event insurance.
A quote is also free - a fast quote is available any time of the day or night.
If you will be serving alcohol at your holiday party, make sure that you request host liquor liability coverage. Remember, as a host you are responsible for the safety of any guests. You could be held legally responsible if people consume alcohol during your holiday party and harm themselves or someone else. Consider how your guests will be traveling home.
Purchase peace of mind in five minutes by buying Front Row's event policy online today.
Are you in the US? Event insurance in the US can be arranged quickly through our online program.
It's always good planning to have event insurance because you never know when something unexpected may occur. Online event insurance will allow you to enjoy your special day.
Whether you need one day liability coverage, short term venue coverage or holiday party liability insurance, Front Row's event insurance has you covered. We can also include host liquor liability insurance when venue alcohol liability coverage is required. Need to prove your insurance coverage? We provide a certificate of insurance when you complete your order, so you can provide this to your venue and/or suppliers.
RELATED LINKS:
Holiday office party insurance
Holiday party event insurance landing page
eBook: Event Insurance 101 & How to Protect Your Events
Holiday Office Party Insurance
Kid's Birthday Party Insurance