Top Filmmaking Schools in the USA / Best Film Schools in the US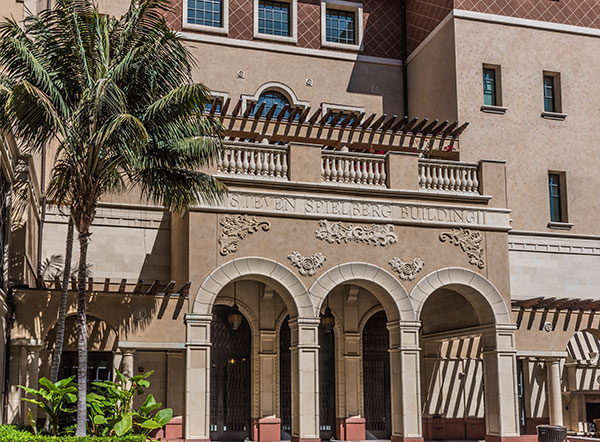 From Los Angeles to New York, check out Front Row Insurance's round-up of the top filmmaking schools in the US!
In no particular order:
1.
University of Southern California / Los Angeles film schools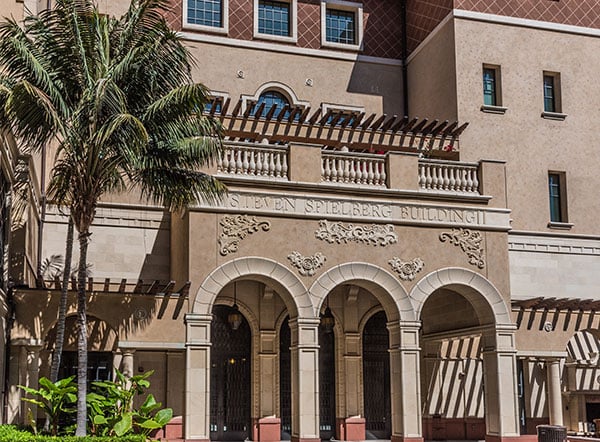 Alumnus: George Lucas (Star Wars Franchise, Lucas Films, Indiana Jones)
Acceptance Rate: 3%
Arguably the best film school to attend, the USC School of Cinematic Arts is a prestigious school located in Los Angeles. This school's facilities include modern soundstages, animation facilities, post-production suites, mixing theatres, and all digital classrooms (with the help of a $10M donation from George Lucas in 2018).
2.
New York University TISCH School of Arts / New York film schools
Alumnus: Martin Scorsese (Goodfellas, Taxi Driver, The Wolf of Wall Street)
Acceptance Rate: 20%
New York University TISCH School of Arts is located in New York City. According to NYU, as of 2017, the school had more than 25,000 alumni working in the arts and related professions, and has more alumni on Broadway than any other school for the performing arts in the US. In 2017 alone, six members of the Tisch alumni community were nominated for an Oscar.
3.
California Institute of the Arts
Alumnus: Tim Burton (Nightmare Before Christmas, Beetlejuice, Edward Scissorhands)
Acceptance Rate: 24.1%
CalArts was originally formed in 1961 as a merger of the Chouinard Art Institute (founded 1921) and the Los Angeles Conservatory of Music (founded 1883). In 1929, when Disney had no money, Madame Chouinard agreed to train her first animators on a pay-later basis.
4.
Emerson College
Alumnus: Henry Winkler (Happy Days series, Arrested Development series)
Acceptance Rate: 46.1%
Emerson College is located in Boston, Massachusetts. It is a private college that offers a four week exchange program with FAMU, one of Europe's most prestigious film schools. They also offer a program where you may spend a semester in Los Angeles where Emerson has exclusive internship opportunities with Hollywood producers, networks, and studios.
5.
University of Texas at Austin
Alumnus: Kyle Davies (President of Distribution, Paramount Pictures)
Acceptance Rate: 25%
University of Texas at Austin offers graduate programs for film and media production, screenwriting, as well as undergraduate courses focusing on radio, television, and film. They also have the largest green screen ever made outside of Hollywood.
6.
Rhode Island School of Design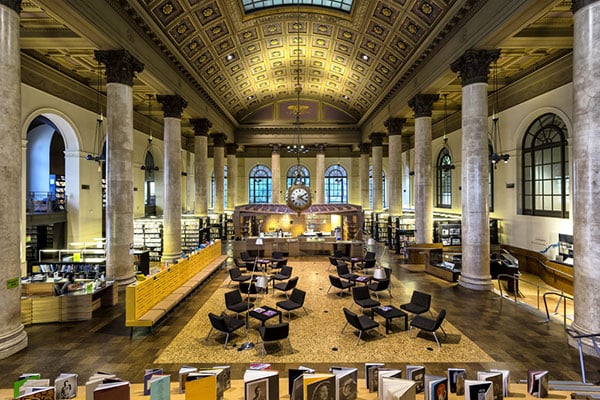 Alumnus: David Byrne (rock group Talking Heads)
Acceptance Rate: 31.9%
The Rhode Island School of Design is a visual arts college with the smallest class size in the US according to RISD, with a maximum of 14 students per class. Some of their degree programs include graphic design, illustration, drawing, and photography.
7.
University of Colorado Boulder
Alumnus: Robert Redford (Butch Cassidy and The Sundance Kid, Brubaker)
Acceptance Rate: 79.8%
The course curriculum at this university includes basics such as directing, animation, and digital cinematography. This university is an active participant in its surrounding film festivals such as Sundance, and Ann Arbor.
Like NYU and Emerson, they also have a study-abroad program in Paris and Rome.
8.
Ringling College of Art and Design
Alumnus: Jessica Sances Torres (computer animation for films including "Toy Story 3" and "Incredibles 2")
Acceptance Rate: 63.9%
Ringling College of Art and Design is located in Sarasota, Florida. In 2019, Ringling became the first art school to offer a BFA in virtual reality development. They also provide on-the-job training and offer the first academic and commercial soundstage and post-production facility of its kind in the state of Florida.
9.
Stanford University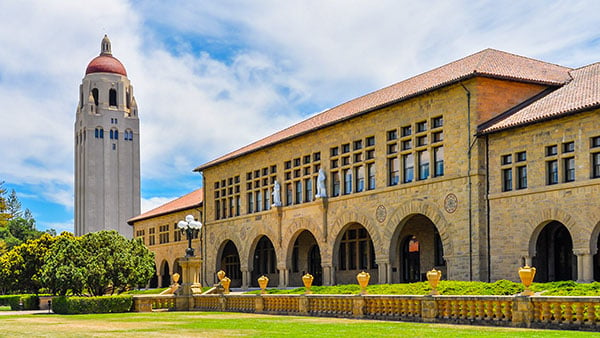 Alumnus: Jamie Meltzer ("True Conviction" a documentary winner at Tribeca Film Festival)
Acceptance Rate: 0.5%
Stanford's MFA Film Program is the most difficult to get into, as only 8 applicants a year are selected. This program specializes in documentary filmmaking. By the end of the two-year residency, grad students each make 15 to 20 minute documentaries for their final thesis project. Some are even shown at SF DocFest, an annual film festival specifically for documentaries.
10.
University of California LA
Alumnus: Francis Ford Coppola (Apocalypse Now)
Acceptance Rate: 18%
UCLA's school of theater, film and television has one of the longest lists of accomplished alumni, including Francis Ford Coppola, Mariska Hargitay, Jim Morrison, James Franco, and Ben Stiller. They are also one of the only arts programs that offer special scholarships for female students from the Arab World.
Get Film School Insurance USA | US Film School Short Film Project Insurance | Short-Term Film Production Insurance USA
If you're in film school or thinking about going, you'll almost inevitably end up working on short film/video projects that will require insurance. Consider Front Row's policies.
Front Row's Short Shoot insurance policy (US form) is a good option for insuring these short-term film school projects. Coverage for up to 15 consecutive days of filming.
Front Row's Owned Equipment insurance policy (US form) is a good option for insuring your filmmaking gear, including your film camera(s).
About: Front Row Insurance Brokers Inc. is an independent film insurance broker that provides film insurance for a very low cost. Should a claim occur, Front Row works diligently with clients and insurers to expedite the payment of claims.
Related posts:
DISCLAIMER: Informational statements regarding insurance coverage are for general description purposes only. These statements do not amend, modify or supplement any insurance policy. Consult the actual policy or your broker for details regarding terms, conditions, coverage, exclusions, products, services and programs which may be available to you. Your eligibility for particular products and services is subject to the final determination of underwriting qualifications and acceptance by the insurance underwriting company providing such products or services. This website does not make any representations that coverage does or does not exist for any particular claim or loss, or type of claim or loss, under any policy. Whether coverage exists or does not exist for any particular claim or loss under any policy depends on the facts and circumstances involved in the claim or loss and all applicable policy wording.
Citations:
https://ingeniusprep.com/blog/college-acceptance-rates/
https://www.hollywoodreporter.com/
USC image: Royalty-free stock photo ID: 467240276, Shutterstock
RISD image: Royalty-free stock photo ID: 690992356, Shutterstock
Stanford image: Royalty-free stock photo ID: 418900891, Shutterstock