Film and TV Industry Workers' Compensation Explained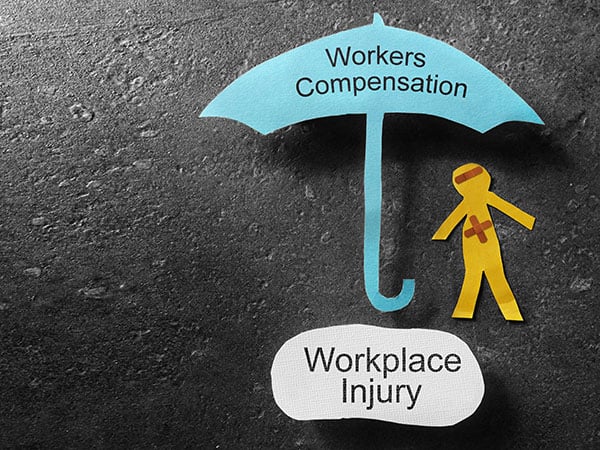 Crew members on film productions, short films, commercials, docs and music videos should always be covered by work comp insurance - the risk of going without is too great.
If you are a crew member working on a low- or micro-budget film production, you should always ask the producer if they have workers' compensation coverage for the crew and general liability coverage for the production in general.
Workers comp. will provides benefits to workers injured on the job such as: medical costs, rehab costs and loss of future earnings all per the policy wording. In most states and provinces, the producer is obligated to provide coverage for any cast or crew who they hire. In some cases, coverage is arranged through a private entertainment insurance broker and in some cases it is arranged directly through the state or provincial agency responsible for providing workers' comp.
The benefit to the producer is that once the injured crew member accepts the workers' comp benefits, they usually waive the right to sue the producer. This is good insurance for the producer.
Sometimes, the insurance company or government workers' comp agency will not provide coverage if the crew and cast are not being paid, as there is no way to determine loss of future earnings. For this reason, the producer should arrange to at least make nominal payments to cast and crew.
If you are a crew member who gets hurt on the job and there are no work comp benefits available to you, then you are faced with the prospect of suing the producer while recovering from your injuries - difficult and unpleasant, indeed.
Always ask the producer if you will be covered by workers' comp even when volunteering on a short shoot in any capacity.
GUILD / UNION TRAVEL ACCIDENT
Provides Motion Picture/Television (IATSE/NABET/SAG/DGA) and other Guild or Union contract requirements for accidental death, dismemberment and/or disability insurance to all production company cast or crew members. Coverage is blanket and the limits of liability meet all signatory requirements. It covers various modes of transportation; including extra-hazardous work, underwater filming, etc. as recited in various Guild agreements.
To obtain coverage a no obligation insurance quote for your project, please click on one of the links below:
Film Production Package for a single production: features, television series, documentaries, and more.
A convenient way of administering your insurance if you anticipate multiple productions in the next twelve months. This type of policy covers lower budget Documentaries, Corporate Videos, Commercials, Educational Films, Music Videos, Shorts, and more.