Are there film insurance policies for COVID-19?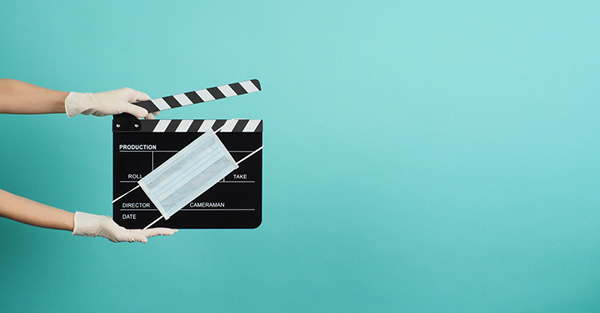 Note: the below information pertains to Canadian productions shooting in Canada.
Currently, in Canada, there are no film insurance policies for COVID-19. All of the insurance companies are excluding communicable diseases (including COVID) on their policies. It is kind of like after 9/11, all of the insurance companies introduced terrorism exclusions and they are still on those policies. It doesn't cost the insurance companies anything to keep these exclusions on their policies, so they tend to remain on the policies indefinitely.
There is the COVID-19 Emergency Relief Fund from Telefilm. Filmmakers/producers can apply to this fund to be compensated for uninsured losses due to COVID-19. As a comparison: in catastrophe insurance, if people are living in a flood zone and they're ineligible for flood insurance, there are government programs that they can apply to for assistance in case of a flood loss. The COVID-19 pandemic situation is similar in that the insurance companies have said, "OK, we're not going to be covering any production shutdown losses due to COVID." So, the government then stepped in and is providing this temporary relief fund through Telefilm.
In applying to the Telefilm relief fund, filmmakers have to provide some insurance documentation to show that they do, in fact, have communicable disease exclusions on their production policies to make them eligible for the relief.
Cast logs also have to be provided (i.e., the names of the cast members who are insured). Note: this relief fund is just for Canada.
— David McLeish | Account Executive, Front Row Insurance
Courtesy of the BIPOC Credits podcast: https://shows.acast.com/bipoc-credits
Are you a producer in Canada or the US? Get a quote for film production insurance here.
About: Front Row Insurance Brokers Inc. is an independent insurance broker that specializes in the entertainment industry – specifically, the film industry. Front Row works hard to provide insurance protection for a very low cost. Should a claim occur, Front Row works diligently with clients and insurers to expedite the payment. Offices in: Vancouver, Toronto, Montreal, Halifax, NY, and LA.
DISCLAIMER: Informational statements regarding insurance coverage are for general description purposes only. These statements do not amend, modify or supplement any insurance policy. Consult the actual policy or your broker for details regarding terms, conditions, coverage, exclusions, products, services and programs which may be available to you. Your eligibility for particular products and services is subject to the final determination of underwriting qualifications and acceptance by the insurance underwriting company providing such products or services. This website does not make any representations that coverage does or does not exist for any particular claim or loss, or type of claim or loss, under any policy. Whether coverage exists or does not exist for any particular claim or loss under any policy depends on the facts and circumstances involved in the claim or loss and all applicable policy wording.
Related: