How a Specialized Film Insurance Broker can help your Production
How a film insurance broker helps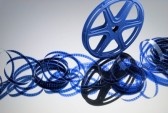 A broker will help identify the risks associated with a production. Once the risks are identified, the risk can be transferred to an insurance company for a fee or premium. The film insurance broker negotiates the lowest possible premium and the broadest coverage available in the market place.
Unlike insurance agents - who work for the insurance company - insurance brokers work for the client. Insurance brokers are recognized by law as experts in insurance. Insurance brokers in Canada must pass a series of exams in order to be licensed and there is annual continuing education to maintain a license. Make sure your broker is licensed in the province that you are shooting your production or the production could be fined or subject to a surtax.
Insurance brokers owe a higher duty of care to their clients than an insurance agent. Brokers represent the interests of their clients, not the insurance companies. They offer professional advice in arranging insurance on behalf of their clients.
Since insurance brokers are considered under the law as professionals, they are responsible for their actions and can be sued for professional negligence if their advice is deemed to be faulty. All licensed brokers therefore need to carry professional Errors and Omissions coverage. You should ask your broker the limit of E&O that they cover: $1,000,000 may not be enough once defense costs are deducted from the limit.
The many roles of a film insurance broker include:
Negotiate with the insurance companies on behalf of clients. There are four film insurance companies in Canada: an insurance broker must be familiar with what these companies offer so that the best price and coverage is procured for the producer.
Brokers facilitate claims - Because the broker works on behalf of the client, it is their duty to ensure that insurance companies pay the full amount of the claim that the client is entitled to.
The broker acts as a conduit for communication between the insurance company and the client. This includes providing certificates for banks, bonding companies and locations to evidence coverage allowing banks to release funds to the client, locations to be locked by the location manager and equipment to be rented.
Advise clients on ways to limit potential liabilities during production.
Review scope of the client's existing insurance policies to reveal gaps or deficiencies in the coverage.
Comprehensive examination of the clients production to assess the amount and type of insurance required. A broker will also help the client understand what coverage they have and do not have and they can explain any limits to the coverage.
It is important to deal with a broker that understands the specific language shown on film production policies. For this reason, it is strongly suggested that you seek out a specialized film insurance broker when you need insurance for your production.
Related post: How to choose the right film insurance broker
Topics:
Film equipment insurance
,
Short Film Insurance
,
Film Insurance
,
Entertainment Insurance
,
Film insurance broker
,
Film Production
,
Film Producer's E&O Insurance
,
Multimedia Risk Insurance
,
Film Insurance claims
,
Commercial Production Insurance
,
Documentary Insurance
,
Film insurance premium
,
DICE Insurance
,
Film Production Companies
,
Cast Insurance
,
Educational Film Insurance