The 10 Best Photography Schools in Canada | Top Photography Programs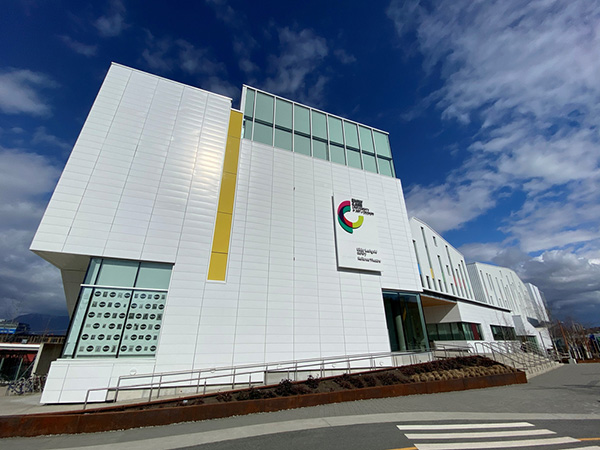 Let's provide a high-level overview of some of the best photography schools in Canada. Of course, there are other good schools and this list isn't comprehensive; however, the below photography programs are certainly among the most notable in Canada.
(in no particular order)
We'll discuss:
1.
TMU Image Arts / Photo Studies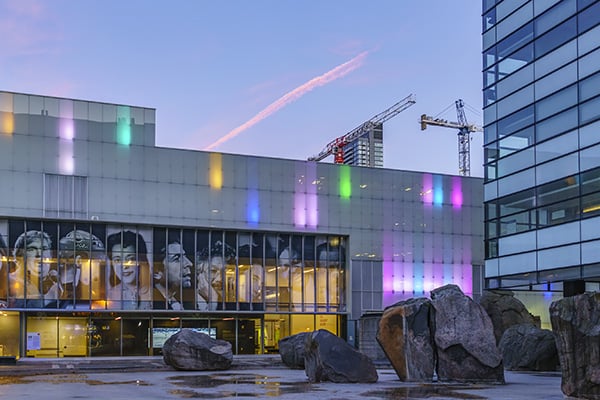 Toronto Metropolitan's Photography Studies 4-year BFA (bachelor of fine arts) program is a mix of theory and applied work, with a bit more emphasis on the applied. Students will take the standard photography theory courses in the first years of the program, with the final years more focused on the creation of photography work and a senior project.
The program includes courses on the history of photography, visual culture, photography production, and contemporary issues in photography.
Notable alumni include photographers Edward Burtynsky and George Pimentel.
2.
OCAD U

OCAD University (Ontario College of Art and Design) has a respected 4-year photography program, resulting in a Bachelor of Fine Arts (BFA) degree. Students learn skills from darkroom to digital photography in this program.

OCAD U has some of the best photography facilities in Canada and is one of few schools with both a colour and black & white darkroom.

Students take general art-related courses in their first year, such as sculpture concepts and painting. They progress into the photography-focused courses in subsequent years. In their final year, students can choose between the Thesis and the Directed Studio options.
3.
Sheridan

Sheridan is one of the most reputable schools in Ontario for photography. Sheridan has positioned their program as a "business-focused professional photography degree program." It is a 4-year program resulting in an Honours Bachelor of Photography degree.

Courses include Introduction to Studio, Photographic Language, Studio Portraiture, History of Advertising Photography, Photography Professional Business Practices, among others. Students produce a photography portfolio project in their final semester.

Sheridan photography alumni work can be viewed on the GRADWORK website.
4.
School of the Photographic Arts (SPAO)

SPAO in Ottawa is not as well known as the aforementioned schools as it was only established in 2005 as an alternative for study in the photographic visual arts, although it has already earned a great reputation among the Canadian photography community.

SPAO offers a two-year photographic arts diploma that covers both analogue and digital photography. There are courses on still life photography, landscape photography, portraiture, projects and presentations, among others. At the end of the program, students take part in one-on-one or small-group critiques with SPAO instructors and visiting professionals.

The school is home to the SPAO Centre Gallery.
5.
Emily Carr University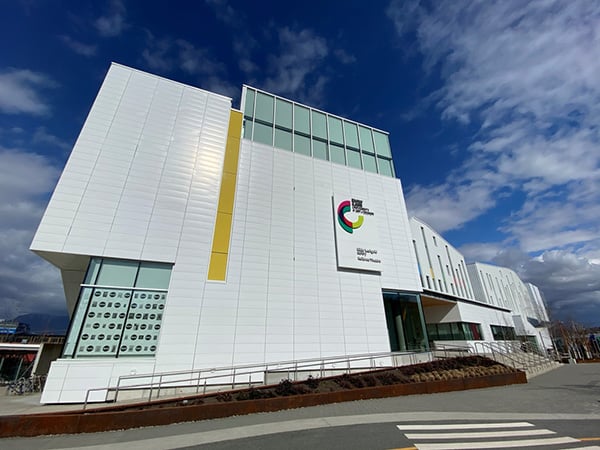 Emily Carr U has a world-renowned photo program, mostly because of the fine art photographers who have come out of the program or worked there (e.g., Douglas Coupland, Stan Douglas, Karin Bubas, Jessica Eaton, Ian Wallace, Marian Penner Bancroft, Arni Haraldsson, Scott Connaroe, Stephen Waddell).
As far as photo schools in Canada go, it's hard to find one with more heavy-hitters.
The program has courses on theory, writing, drawing, and electives in other media. Students will also do professional practice studies and will have produced a substantial body of work upon graduating.
6.
Langara College

Langara College in Vancouver has a professional photography program that is more geared toward commercial photography. The program has hands-on, comprehensive training that provides graduates with the skills to achieve success in a career in the photographic industry.

There are courses on technical photography, studio lighting, publishing, digital imaging, photographic development, the history of photography, and more.

This program confers a two-year diploma.
7.
the Centre for Arts and Technology

The Centre for Arts and Technology in Kelowna, BC offer a 12-month long, intensive photography program. Students from this program have gone on to become commercial photographers, fine art photographers, photojournalists and other related careers.

Courses include Principles and theory of photography, Lighting theory and practice (both natural and studio), studio setup and management, photo editing in the Adobe CC suite, the history of photography, the business of photography. and more.
8.
NSCAD U

NSCAD University (Nova Scotia College of Art and Design) has a reputation for being a radical art school; there is something to be said for having a reputation that you feel the need to live up to.

The school's photography BFA program allows students the opportunity to balance technical and conceptual learning. The school's photography facilities are excellent for both film-based and digital imaging. There is a darkroom and individual film processing cubicles, as well as a suite of computers available for digital photographic work.

By the final semester, students exhibit at the university gallery or other local venues.
9.
AUArts

Alberta University of the Arts (AUArts) is certainly one of Alberta's best schools for photography. The program confers a Bachelor of Design in Photography degree.

The program involves a mix of photography-focused and liberal studies courses, along with challenging assignments that will allow students to develop their photography portfolios.

Renowned photographers Mitch Kern and Ann Mansolino sit on the school's faculty.
10.
Concordia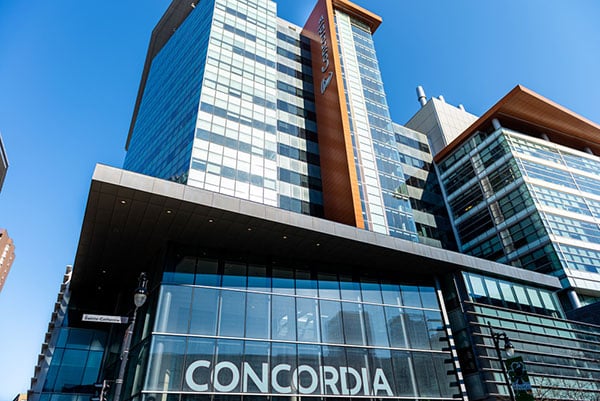 Concordia's 3 to 4-year Bachelor of Fine Arts (BFA) in Photography is certainly one of Quebec's best photography programs. The program covers both analogue and digital photography.
Courses comprise a mix of the theoretical and the practical, with an emphasis placed on the understanding of photography's sociological and artistic ramifications. Studio Arts electives include Black-and-White Photography, Colour Photography, Large Format Photography, and more.
Notable alumni include photographers Barbara Davidson and JJ Levine.
The School of Life
As you've likely heard before, there is no better place to hone your photography chops than out there in the "real world". Excellent photography gear is more accessible than ever, and more intuitive to use. Grab a camera, take thousands of photos, experiment, see what works and trust your instincts…
If you are in photography school or thinking about going, you will almost inevitably end up working on photo projects and shoots that will require insurance. Consider Front Row's online policies. If a location requires evidence of liability insurance before they will allow you on the property to shoot, Front Row can provide that to you in 5 minutes, 24/7 for 12 months of coverage. Online means lower cost.
Front Row's insurance for photographers (Canada) is a good option for insuring your photo gear against theft, breakage or fire. You can get a quote and purchase a policy online in just a few minutes. Read more about the coverages available on the photography insurance site.
About: Front Row Insurance Brokers Inc. is an independent film and photography insurance broker with offices across Canada that provides film and photography insurance for a very low cost. Should a claim occur, Front Row works diligently with clients and insurers to expedite the payment.
Related posts:
Citations:
TMU image: Royalty-free stock photo ID: 789206398, Shutterstock
Emily Carr image: Royalty-free stock photo ID: 1775708516, Shutterstock
Concordia image: Royalty-free stock photo ID: 1707348451, Shutterstock