Film Production Accountant Vancouver: Cinephile Accounting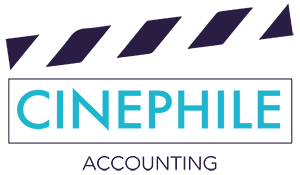 Guest blog post by Cinephile Accounting
Vishal Hiralal is the proud Owner and Principal of Cinephile Accounting. The story of how Vishal got involved in working in the entertainment industry wasn't planned. It starts like the plot of any good movie—involving international flights and a chance encounter between strangers. The stranger was an accountant herself and owner of a film production company.
By chance, she had an opening at her company and Vishal was a soon-to-be Chartered Accountant looking for a new opportunity. The plot unfolded and now he has been working with production companies over the past several years providing not only accounting and tax services, but also growth strategies for those companies.
As he gained experience in the industry, he began to notice a need for specialized accounting and tax services in the entertainment industry. Production companies needed professional advice and controllership oversight, and cast and crewmembers needed a professional that understood the business and the industry.
This opened the path for Vishal to start Cinephile Accounting.
Cinephile Accounting is a boutique accounting firm that specializes in providing accounting services for film industry professionals. Cinephile Accounting's premise is to ensure individuals and corporations comply with their taxes. And to ensure that individuals and those at the helms of their own corporate entities have the financial literacy to understand their accounting and finances. Vishal believes that everyone should have the opportunity to learn and understand how money works so they can make informed decisions.
The goal is to make a financial blueprint that guides you through the process of securing financing for a film or paying off debt or finally taking that much-deserved break. The goal is to thrive in all aspects of life—literally and financially.
Cinephile Accounting services those in the film and entertainment industry who need their corporate and personal income taxes prepared and filed. The company also provides financial consulting for productions, tax credit preparation and provincial and Canadian Audio-Visual Certification Office (CAVCO) application guidance.
As Vishal grows his practice and eventual production house, he has two priorities:
To invest in his clients, whether it be through time or financially—in their pitches and productions.
To build a portfolio and produce projects that showcase social justice themes and focus on talent that have been underrepresented in the industry.
Underrepresentation of Brown, Black, Asian, Indigenous, and LGBTQ creatives in Film & TV has continued for decades upon decades. It is Vishal's purpose to bring those voices and minds to the limelight and showcase their creativity, their stories and their dreams.
Front Row Insurance Coupon Code for BC
Vishal has a custom Front Row coupon code for $25 CAD off short-term production insurance. Clients of Cinephile Accounting should ask Vishal for this code to get $25 off their next short shoot policy.
Note: coupons valid in Canada only; QC, ON, SK, NB are excluded.
About: Cinephile Accounting is a boutique accounting firm that specializes in providing accounting services for those in film. "Welcome to Cinephile Accounting—may your dreams shine bright under the spotlight and may your taxes be filed and books be balanced."
Related Posts: