Producer's E&O: Contact a clearance lawyer early to avoid problems!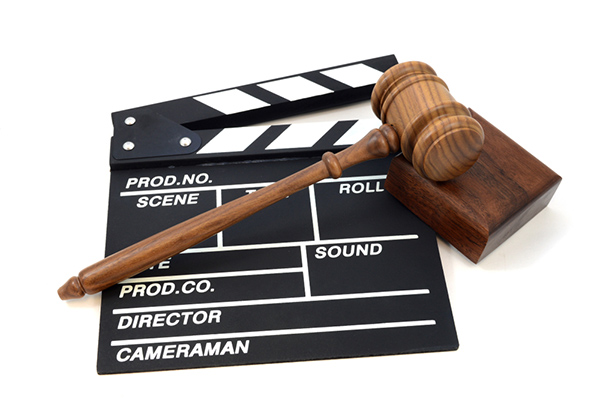 Source: Royalty-free stock photo ID: 1484401412, Shutterstock
Film Producer's E&O Insurance: Contact a clearance lawyer early to avoid problems during your shoot
Guest blog post by Producer Essentials
As production counsel – the lawyer for the producer or production company that is creating a film or show – we are often brought onto a project late in the game, after principal photography has already commenced (or wrapped). This is because some producers may only think about hiring a lawyer when they need to secure errors and omissions insurance (E&O) for their production. And sometimes that is fine; there are low-risk productions that can go from development through to distribution without hitting any legal hurdles. However, we commonly see producers come to us because they have encountered problems that, if not resolved, would result in them being unable to secure E&O, but if caught early on, could have been easily avoided.
Some of the most frequent examples that we encounter are problems that arise due to a gap in chain of title. Without clear chain of title, a production will be unable to secure financing, E&O, or distribution, and could open the producer up to legal liability. And this gap is not necessarily because the producer did not seek out the proper permission for the underlying rights to a production, but rather that there was an oversight when creative contributions were made to a script but not properly recorded in contract, or when the creator is the producer, but failed to transfer their rights in the production to their production company. These are just two examples of how gaps can appear in chain of title (there are many more that we could give); however, the point is that by having a lawyer engaged on a project from the development stage, these types of problems would be prevented in the first place.
Hiring production counsel can be an intimidating process when you don't really know what role they actually play. Couple this with the image of lawyers being an expensive burden on a tight production budget, and the result is that producers will often only hire a lawyer once something has gone wrong on a production. However, we have found that when our clients have a basic understanding of the key areas in the production process that usually involve legal counsel (or that would proceed much more smoothly if they did), they are more aware of what exactly it is that production counsel does and can feel confident in hiring a lawyer.
This is one of the main reasons we wanted to create a practical resource for producers and business affairs professionals. Our goal with Producer Essentials is not to replace the need for legal counsel, but rather to give producers the tools to navigate their own blind spots in the production legal landscape, so that they can issue spot and understand when their lawyer should handle something. This not only provides a level of cost predictability when it comes to the production budget, it takes a lot of stress off the producer, so that they can focus on the actual producing!
About Heather Watt and Lori Massini:
Heather Watt and Lori Massini are experienced entertainment and corporate commercial lawyers in Vancouver, BC. They are trusted advisors to their clients and assist with all production-related legal and business affairs needs, including drafting agreements and negotiating the hiring of cast and crew, preparing the appropriate corporate vehicles for various productions, overseeing complex production financing arrangements, and providing guidance on the provincial and federal tax credit systems. Lori and Heather are the co-creators of Producer Essentials.
About Producer Essentials:
Producer Essentials: A Comprehensive Guide to Business Affairs and Production Law for Film and Television is a self-paced course covering all aspects of film and television production, from financing to post-production to marketing and everything in between. Producer Essentials brings together industry professionals from the US and Canada to offer practical firsthand experience and insights into the entertainment industry, giving students the tools to effectively navigate the production landscape. Find out more at produceressentialscourse.com!
Related Posts: